Ferguson announced as largest corporate sponsor of Modernism Week 2019 for fifth year
Ferguson continues to offer luxury products for homes and support events throughout week
Thursday, February 14, 2019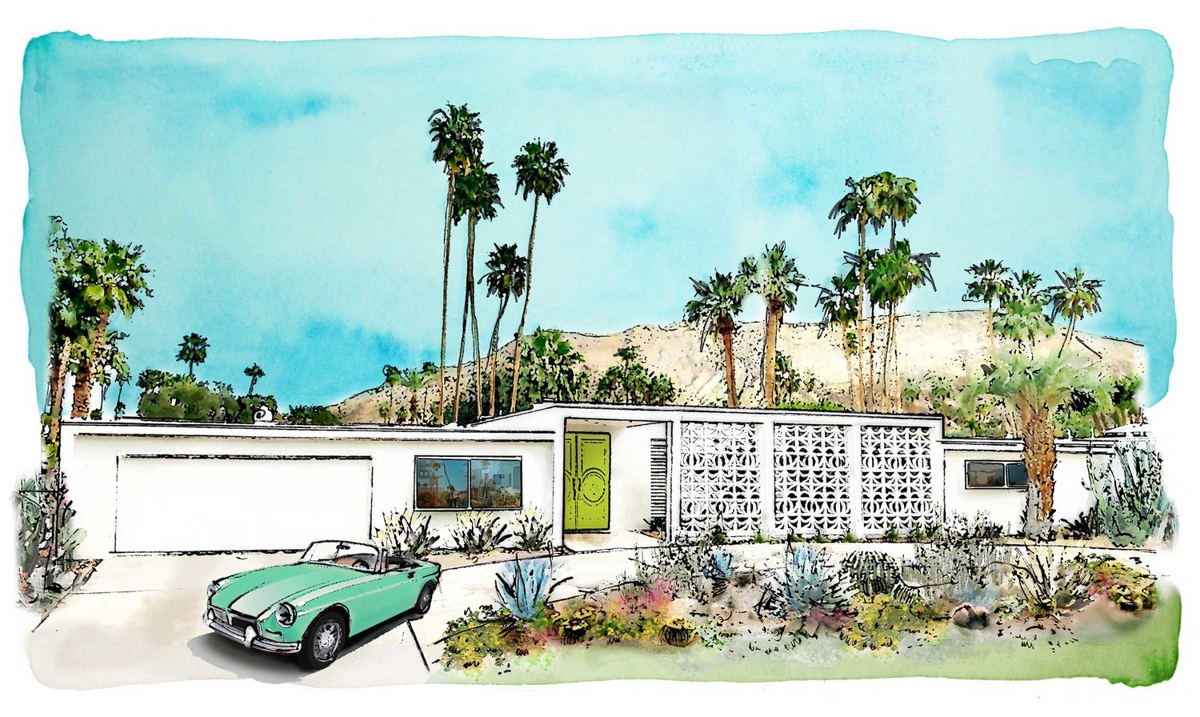 Modernism Week and Ferguson Bath, Kitchen & Lighting Gallery announced the company will be Modernism Week's Exclusive Kitchen & Bath Sponsor for a fifth consecutive year and the largest 2019 corporate sponsor. Modernism Week is an annual festival celebrating midcentury modern design, architecture, art and culture with nearly 350 events, including tours, films, lectures, parties and exhibitions. It will take place in Palm Springs, California from Feb. 14-24, 2019.
As in previous years, Ferguson's sponsorship will be represented in a variety of Modernism Week venues and events as detailed below.
"We are so pleased that Ferguson has continued their tremendous sponsorship again this year," said Modernism Week Board Chairman, William Kopelk. "We are honored that this incredible company has returned for a fifth year of providing luxury products for so many of the homes on Modernism Week tours and supporting numerous events throughout the week."
Opening Night Party Presenting Sponsor One of the highlights of the 11-day event is the annual Modernism Week Opening Night Party on Thursday, Feb. 14, presented by Ferguson. The venue is the 1962 Indian Canyons Golf Resort, designed by Donald Wexler and Richard Harrison.
Red Carpet Gala The Christopher Kennedy Compound: Modernism Week Show House will be officially unveiled at an evening cocktail party on Feb. 16. Guests will be among the first to experience the Show House and join television stars and leaders of the international design community at this exclusive Red Carpet Gala.  For the fifth year, interior designer Christopher Kennedy brought together a dozen of the nation's most prominent interior designers to create unique rooms in this decorator showcase house. The Red Carpet Gala is generously supported by Ferguson Bath, Kitchen & Lighting Gallery, JennAir and Brizo. The show house prominently features luxury kitchen appliances from the new JennAir RISE™ design expression as well as Brizo plumbing products and a variety of lighting, all provided by Ferguson.
Saturday Night at the Sinatra Estate Ferguson and Modernism Week are proud to present the Saturday Night at the Sinatra Estate cocktail party on Feb. 23 from 6-9 p.m. Attendees will taste the good life at Frank Sinatra's Twin Palms Estate.
Ferguson at CAMP Ferguson will have a major presence again this year at CAMP, the festival's headquarters for tours and events. Visitors will experience 1,000 sq. feet of space dedicated to the JennAir Experience, an immersive experience of the JennAir RISE™ and NOIR™ design expressions brought to life via the brand's new digital platform. They will also discover distinctively designed faucets, shower fittings and accessories from Brizo® including the first-of-its kind, the limited edition Vettis™ Concrete.
Participation in Home Tours Ferguson has once again partnered with leading designers to provide a curated selection of new and innovative products for the kitchen and bath in a record six homes available for tours during Modernism Week. These include five featured homes as well as the Modernism Week Show House: The Christopher Kennedy Compound. The featured homes that include lighting, plumbing and appliances by Ferguson are:
"Green Gables" by H3K: Designed by Palmer & Krisel and built in 1958, this 3 bedroom 2 bathroom home underwent a full renovation by H3K Design.

"La Vie en Rose" by Christopher Kennedy: Interior designer Christopher Kennedy's spectacular renovation of a quintessential midcentury property.

"Desert Eichler" by KUD Properties: This newly-built residence is a replica of the original homes designed by Joseph Eichler but modernized for today's standard of living.

"Sackley Shagadelic" Making its debut during Modernism Week, this 1979 Stan Sackley-designed home has been completely renovated and re-designed by Thomboy Properties.
"Ferguson is excited to return as the largest sponsor of Modernism Week," said Christopher Patti, Ferguson's area showroom manager for Ferguson Southern California. "We look forward to connecting with architecture and design enthusiasts from all over the country. From hosting educational panels and evening events showcasing our products in stunning mid-century modern homes, we are thrilled to continue to be a major part of this prestigious festival."
Learning Lab In addition, Ferguson is a participating sponsor of Modernism Week's 'Learning Lab,' an exclusive, full-day tour of the above showcase homes and more, targeted at architecture and design professionals.