Ferguson announced as largest corporate sponsor of Modernism Week 2020 for sixth year
"Ferguson Bath, Kitchen & Lighting Gallery is a highly-valued and long-time Modernism Week sponsor."
Saturday, February 8, 2020
Modernism Week and Ferguson Bath, Kitchen & Lighting Gallery announced that the company will be Modernism Week's Exclusive Kitchen & Bath Sponsor for a sixth consecutive year and the largest 2020 corporate sponsor. Now in its 15th year, Modernism Week is an annual festival celebrating midcentury modern design, architecture, art and culture with more than 350 events, including tours, films, lectures, parties and exhibitions. It will take place in Palm Springs, California February 13 through 23, 2020.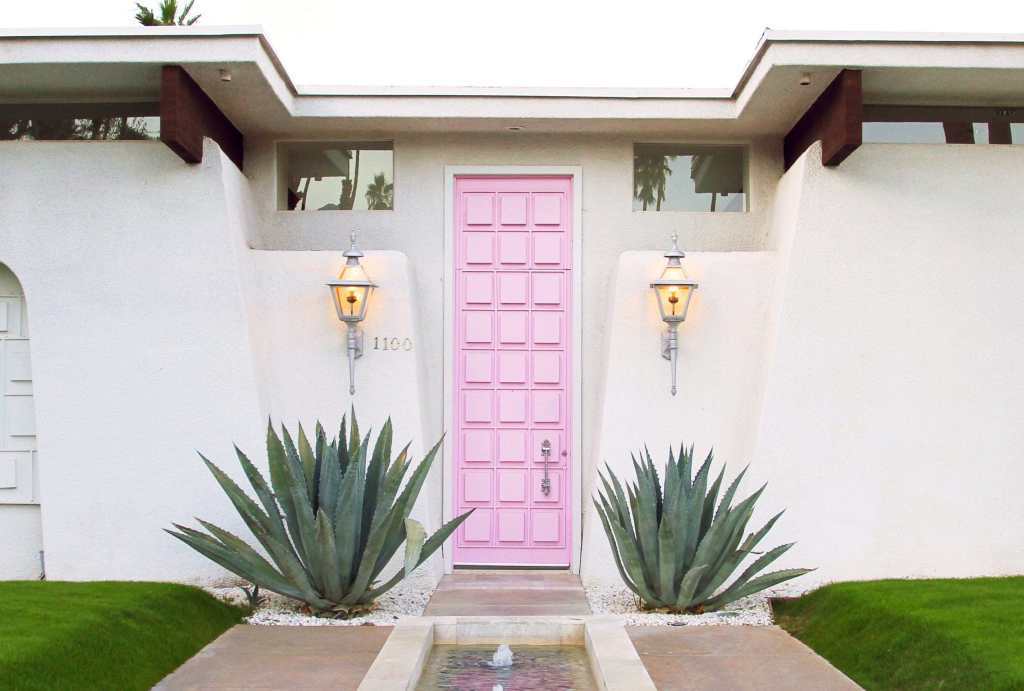 "Ferguson Bath, Kitchen & Lighting Gallery is a highly-valued and long-time Modernism Week sponsor," said Modernism Week Board Chairman, William Kopelk. "We are honored that this innovative company has returned for a sixth year of providing luxury products for many of the homes on Modernism Week tours and presenting numerous events throughout the week."
"Modernism Week presents the unique opportunity for Ferguson and our partner brands to connect in many ways to architecture and design enthusiasts from all over the country," said Christopher Patti, Ferguson's Area Showroom Manager for Ferguson Southern California. "Our involvement with the Showcase and Featured Homes enables us to share our products in stunning mid-century modern homes. We are excited to bring interactive cooking demonstrations back to our CAMP space and host educational panels and evening events. Ferguson is proud to be a major and continuing part of this prestigious festival."
As in previous years, Ferguson's sponsorship will be represented in a variety of Modernism Week venues and events as detailed below.
Opening Night Party Presenting Sponsor
One of the highlights of the 11-day event is the annual Modernism Week Opening Night Party on Thursday, Feb. 13, presented by Ferguson. Guests will launch into outer space at this wild and entertaining event that celebrates 15 years of Modernism Week. The Palm Springs Air Museum will be transformed into a futuristic space station, complete with intergalactic cocktails and atomic party cuisine and the legendary David Bowie tribute performer "Space Oddity."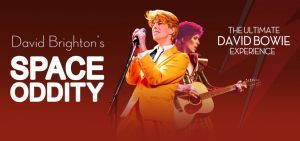 An Evening of Desert Glamour at the Modernism Week Showcase Home
Ferguson, JennAir and Brizo are sponsoring the sold-out "An Evening of Desert Glamour at the Modernism Week Showcase Home" on February 15. This festive evening of desert glamour will recall the vintage heyday of entertaining at home in Palm Springs. The setting will be the Modernism Week Showcase House, a recently restored 1948 residence designed by Herbert W. Burns in the Little Tuscany neighborhood of Palm Springs. Open to the public for the first time, guests are invited to tour the home while enjoying plentiful hors d'oeuvres and specialty cocktails.
Saturday Night at the Sinatra Estate
Ferguson and Modernism Week are proud to present the Saturday Night at the Sinatra Estate cocktail party on February 22 from 6-9 p.m. Attendees will be able to taste the good life at Frank Sinatra's Twin Palms Estate, which will be the backdrop for a magnificent soiree where the tastes, sounds and sights will take them back to midcentury Palm Springs. Guests may explore the legendary house and property while enjoying delectable culinary delights and potent libations. This special evening is produced by Modernism Week and generously supported by Ferguson Bath, Kitchen & Lighting Gallery, JennAir and Brizo.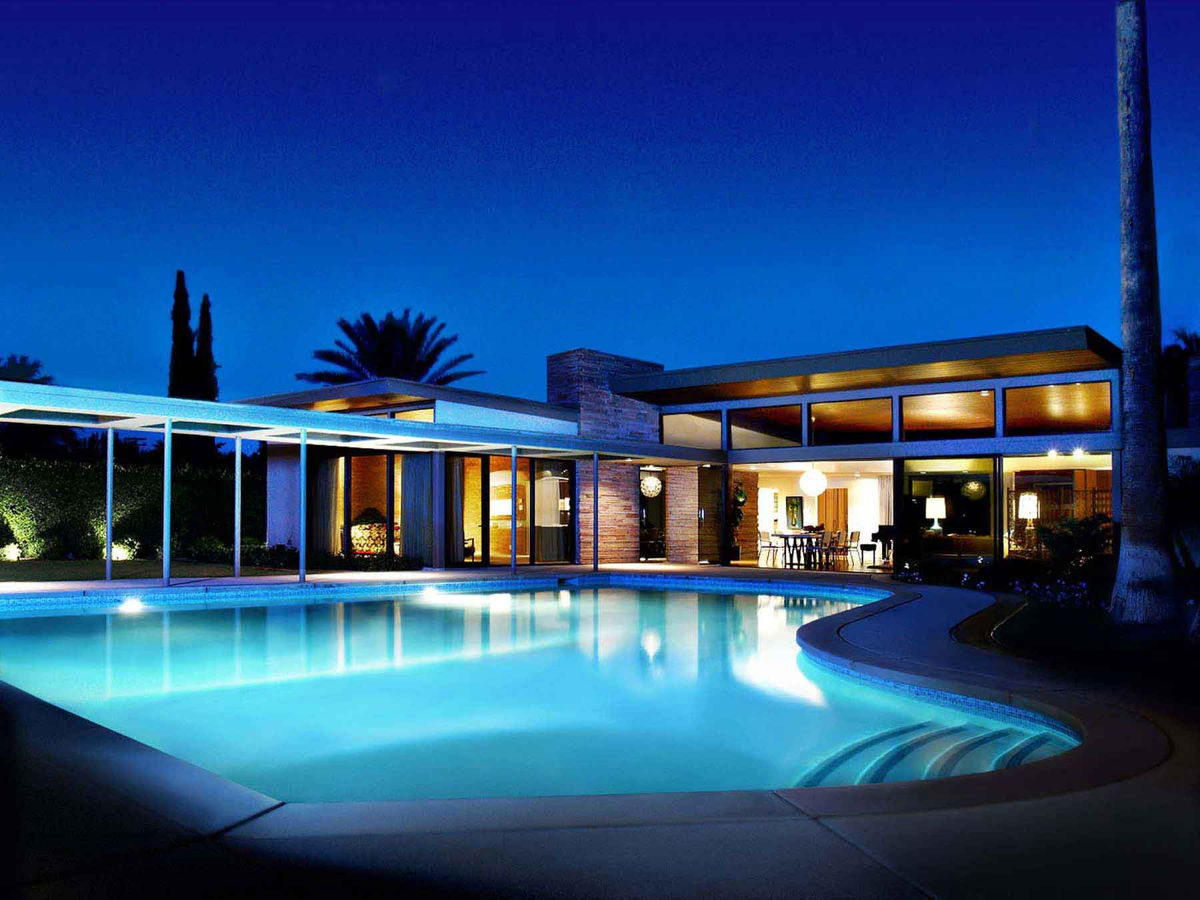 Ferguson at CAMP
Ferguson will have a major presence again this year at CAMP, the festival's headquarters for tours and events. CAMP will be at 575 N Palm Canyon Drive in the Uptown Design District. In the 1,350 sq. foot Ferguson space in CAMP, partner brands including JennAir, Brizo and Signature Hardware will display innovative new products. The space will feature a special demonstration kitchen which will showcase 20 interactive cooking presentations by a variety of chefs, many who are local. Participating chefs include Ann Nolan (JennAir), Steven Wambach (SMW Inspired Catering & Events), Matthew Roberts (Cuyama Buckhorn), Daniel Villanova (Daniel's Table), Jason Niederkorn (Pink Cabana restaurant at the Sands Hotel & Spa), Andrew Copley (Copley's and AC3) and Chef Peter Smith (JW Marriott Desert Springs Resort and Spa).
At the Ferguson space, attendees will be able to approach kitchen design in an unexpected way. JennAir, a luxury kitchen appliance brand within Whirlpool Corporation, will feature their RISE and NOIR design expressions in the Ferguson demonstration kitchen. The space will feature a 48″ NOIR Dual-Fuel with Double Griddle Range and a 30″ Combo Wall Oven. RISE products on display include a 48″ RISE Dual-Fuel with Grill and Griddle Range and a 30″ Double V2 Wall oven.
JennAir, the luxury kitchen appliance brand within Whirlpool Corporation, will feature their RISE™ and NOIR™ design expressions in the Ferguson demonstration kitchen. Products from the NOIR design expression on display include a 36″ NOIR Dual-Fuel Professional Range and a 30″ Combo Wall Oven, and products from the RISE design expression include a 48″ RISE Dual-Fuel with Grill and Griddle Range and a 30″ Double V2 Wall oven.
Also on display will be a variety of bath collections from Brizo. Brizo is a luxury brand of fittings and accessories, designing and crafting distinctive kitchen and bath suites that artfully blend form and function. At CAMP, Brizo will be featuring its new Kintsu™ Bath Collection, inspired by Japandi design influences, as well as the Levoir™, Litze®, Jason Wu for Brizo™ and Sotria® Bath Collections.
Signature Hardware will have a design showcase of vanities, tubs and accessories in statement-making colors including the 30″ Dark Green Radke Vanity, Cael Teak Double Vanity, a Black Acrylic Saunders Freestanding Tub, and Sethfield Mirror while pendants, chandeliers, and wall sconces from Park Harbor reflecting mid-century modern style will be presented as inspiration for light fixtures. View and shop curated products featured at CAMP.
Special Presentations
An on-site fashion illustrator will offer free sketches of attendees in the Brizo space on the first and second weekends of CAMP from 10 AM – 2 PM on February 14, 16, 22 and 23, and from 1 – 4 PM on February 15.
A Signature Hardware Color and Cocktails Design Panel will be held in the Ferguson space at CAMP on February 14 at 2 PM. This interactive panel discussion will include representatives from Signature Hardware, Dunn Edwards, Nicholas Lawrence Design and Palm Springs Life magazine and will explore the fascinating world of color trends. Complimentary cocktails will be provided to attendees.
The Ins and Outs of a Show House, presented by Ferguson Bath, Kitchen & Lighting Gallery will be held in the CAMP Theater on February 15 at 12 PM. Top tastemakers from the archives of the Christopher Kennedy Compound: Modernism Week Show House will share their tips on incorporating showstopping looks into the home.
Participation in Home Tours
Ferguson has once again partnered with leading designers to provide a curated selection of new and innovative products for the kitchen and bath in homes available for tours during Modernism Week. These include three Featured Homes (the Guggenheim House, the Miles Bates "Wave" House, and Mesa Modern) as well as the Gillman Residence, the Modernism Week Showcase Home. For the Showcase Home, Ferguson partnered with interior designers to provide lighting from top brands that enhance the modernism style, fittings and accessories by Brizo, Signature Hardware fixtures, and JennAir appliances. The homes that include lighting, plumbing fixtures and appliances by Ferguson to showcase the most innovative style trends and available tech are:
Modernism Week Showcase Home: The Gillman Residence

: This 1948 Herbert Burns masterpiece features horizontal lines with flat roofs, cantilevered overhangs, vertical pylons, screens, grids and planters. This stunning home has been restored to pay homage to the incomparable Herbert Burns and is outfitted with the Litze® Kitchen and Bath Collections by Brizo in Brilliance® Luxe Gold.

View and shop products from the Gillman residence.

Featured Home: Mesa Modern:

This 2019 contemporary masterpiece, produced by Karen Okner Design, features the work of interior designer Michelle Boudreau. It gains its inspiration from a global perspective on art, architecture, and interior and landscape design. It highlights unique international and local artists, artisans and talent. The kitchen features the Litze® Kitchen Collection by Brizo in Brilliance® Luxe Gold and the bathrooms feature Litze® in Brilliance® Luxe Gold, Jason Wu for Brizo™ and Odin® in Brilliance® Luxe Gold.

View and shop products from Mesa Modern.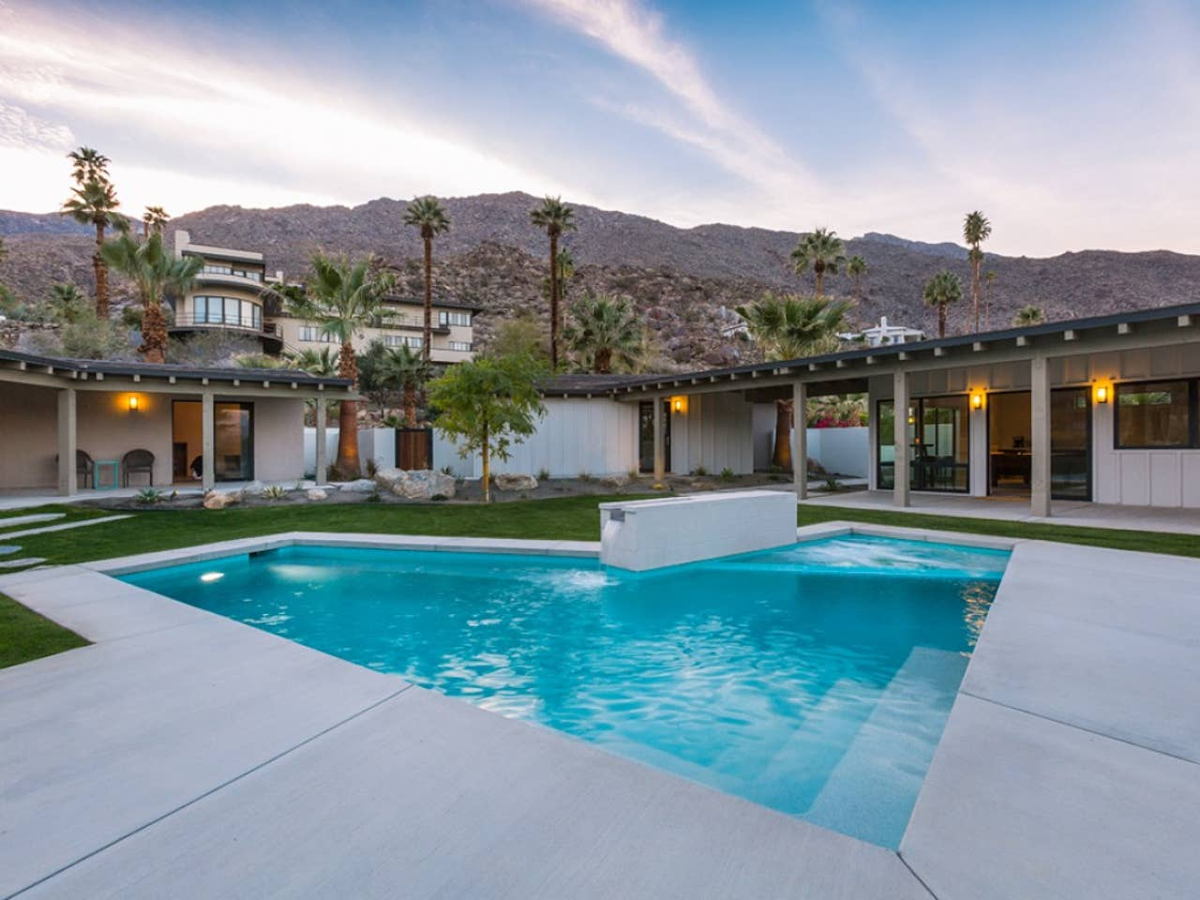 In addition, Ferguson is a participating sponsor of Modernism Week's 'Learning Lab VIP Bus Tours,' three exclusive full-day tours of the Showcase and Featured Homes and more, curated for architecture and design professionals. Tours are offered on Feb. 19, 20 and 21 and Ferguson will underwrite the receptions for each day. Learning Lab participants will qualify for CEU (Continuing Education Units) for the full day program and participate in a closing reception with live music.