Ferguson announced as largest sponsor of Modernism Week 2018
Ferguson's sponsorship will be represented in a variety of Modernism Week venues and events
Thursday, February 8, 2018
Modernism Week and Ferguson Bath, Kitchen & Lighting Gallery, the largest U.S. distributor of residential and commercial plumbing supplies, announced that the company will be Modernism Week's Exclusive Kitchen & Bath Sponsor for a fourth consecutive year. Modernism Week is an annual festival celebrating midcentury modern design, architecture, art and culture with nearly 350 events, including tours, films, lectures, parties and exhibitions. It will take place in Palm Springs, California from Feb. 15-25, 2018.
As in previous years, Ferguson's sponsorship will be represented in a variety of Modernism Week venues and events as detailed below.
"We are so pleased that Ferguson has continued their tremendous sponsorship again this year," said Modernism Week Board Chairman, William Kopelk. "We are delighted that they will be bringing back the popular chef demonstrations at the Ferguson Kitchen and will showcase their products in a variety of other compelling Modernism Week venues."
One of the highlights of the 11-day event is the annual Modernism Week Opening Night Party on Thursday, Feb. 15, presented by Ferguson Kitchen, Bath & Lighting Gallery. The venue for this year is the 1962 Indian Canyons Golf Resort, designed by Donald Wexler and Richard Harrison. For the Opening Party, the club will recall the famous "After Dark" television series and be transformed into a swinging club reminiscent of fabulous cocktail parties from the 1960s.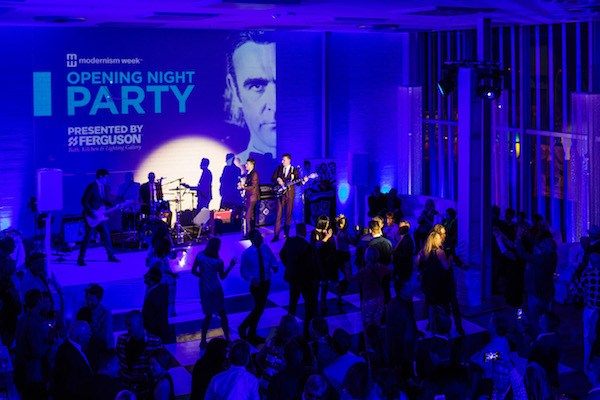 Moroccan Modern Cocktail Party
Ferguson will host an exclusive party at the Modernism Week Showcase Home – Moroccan Modern on Feb. 17, 2018. Attendees will join the designers, architects and tastemakers involved in the design of the home. Moroccan Modern prominently features Thermador and DXV products throughout this celebrated home. Guests will enjoy abundant gourmet hors d'oeuvres and specialty cocktails and the only opportunity to see and experience the Modernism Week Showcase Home at night. This exclusive gathering is open to the public with limited ticket availability.
The state-of-the-art Ferguson Demonstration Kitchen at CAMP (Community and Meeting Place), will be the hub of can't-miss educational and entertaining events throughout the week. Ferguson and co-sponsor Thermador, the iconic American luxury appliance brand, will produce numerous cooking demonstrations featuring the groundbreaking Thermador Freedom® Induction Cooktop and Steam and Convection Ovens. Some of the exceptional new products on display include the newly announced Culinary Preservation Centers which offer a customizable lineup of cold storage combinations; the Masterpiece 30" Single Oven featuring a modern, sleek and refined look; and the Entertainer's Dishwasher specifically designed to accommodate the glassware of avid entertainers. Thermador will also introduce Modernism Week attendees to the Thermador Connected Experience by Home Connect. With a focus on building a personal, meaningful connection with the consumer, the Thermador Connected Experience by Home Connect offers exclusive personalized content, unique partnerships and customized product guidance.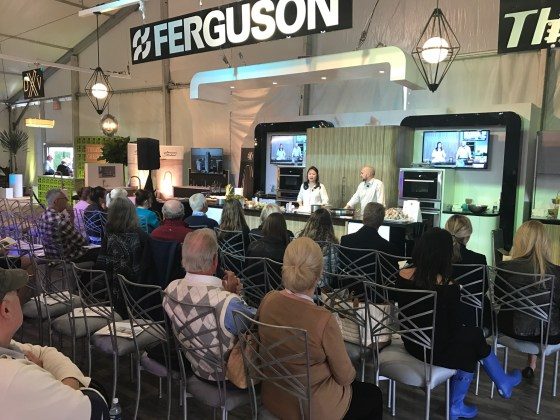 The Ferguson Demonstration Kitchen at CAMP will host a variety of demonstrations by favorite accomplished chefs, featuring light culinary demonstrations with samplings throughout the day. All culinary events are free and open to the public with no reservation required. Top Chef's Brooke Williamson will conduct a special food tasting on Saturday, Feb. 17 at 1 p.m. Williamson is well-known for her Top Chef appearance and her four Los Angeles restaurants that feature a gourmet beachside vibe.
In addition to Williamson's demonstration, Ferguson chefs Chef John and Chef Michaele will conduct daily tastings for CAMP attendees. Ferguson has also invited local leading chefs to offer food tastings including Chef Stephan Wambach of 4 Saints at the Rowan Hotel, Chef Eddie of Mr. Lyon's, Chef Drew of Catalan, Chef Herve Glin of Mr. Parker's, Chef Daniel Villanueva of Beyond Balisage, and Executive Chef Jason Niederkorn is at the helm of the brand new signature restaurant debuting at the newly reimagined Sands Hotel and Spa in Indian Wells this February.
CAMP, which is the festival's headquarters for tours and events, will be in a dynamic tented structure at 230 Museum Way (directly across from the Palm Springs Art Museum in the new Downtown Palm Springs public park). Luxury brand DXV, part of the LIXIL Corporation, will display their latest innovations including: the urban-styled DXV Modulus bathroom suite collection of coordinating fixtures, faucets and furniture showcasing minimalistic lines and design flexibility; the SpaLet AT200 LS smart toilet with customized water-cleansing functionality and air-freshening performance; and the expanded Lyndon bath faucet and fixture collection highlighting contemporary, sleek wall-hung vanities.
Design Blogger Panel Discussion
On Saturday, Feb. 17 at 2 p.m., Ferguson will sponsor a blogger panel called "Are Social Media Influencers Today's Modern-Day Rat Pack?" This free event will be moderated by Jaime Derringer, Founder and Executive Editor of Design Milk and Dog Milk, who will discuss how the internet, blogging and social media has changed the way we connect, are inspired, the way we shop, and how we discover and set trends. Participating social media influencers include: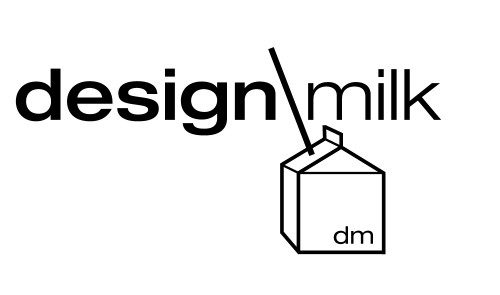 Pulp Design Studios Panel Discussion
Sponsored by Thermador and Ferguson, designers Beth Dotolo and Carolina V. Gentry of Pulp Design Studios® will lead a special panel discussion on Friday Feb. 23 from 4-5 p.m at the Ferguson Demonstration Kitchen. Entitled Adventures in Design, the panel will discuss how designers can and should push boundaries to be more adventurous and how to convince clients to go for the adventure. It will be moderated with a mix of visuals to guide the conversation, posing questions on trends, and the designers will share their most adventurous projects on-screen with the audience. The panel is free and open to the public.
Home Tours
Ferguson has once again partnered with leading designers to provide stunning products for the home and bath in three significant homes that are open for tours during Modernism Week. These homes include:
Moroccan Modern is Modernism Week's first Showcase Home and it features Thermador luxury home appliances and DXV products throughout the residence. This one-of-a-kind custom-built 1975 home by architect Hal Lacy was recently renovated to modern luxury by Thomboy Properties. Once guests enter this stunning private property, they are immediately transformed into their own world and completely secluded within its walls.
The Steel & Glass 2018 Home Tour is a modern-day newly constructed home based on the original classic post and beam designs of a noted midcentury modern Palm Springs architect. Built entirely from steel, the home fuses contemporary architectural vision with modern technology and iconic midcentury design. Ferguson products are featured throughout this stunning home and complement the thoughtful interior design elements and furnishings.
Hidden Frey, a Modernism Week Featured Home, presents a rare opportunity to tour a newly restored 1966 tennis estate designed by renowned Palm Springs architect Albert Frey. Recently acquired by Thomboy Properties, known for their successful transformation of more than 20 homes in Palm Springs, this property will debut for public tours during Modernism Week 2018. The residence features American Standard products in a quintessential Frey design. At just over 1,900 square feet, the demure home features a tennis court with a large outdoor entertaining space, three bedrooms, and four bathrooms on a gated lot. This small but remarkable property is a rare opportunity to experience desert modernism as it was intended.
"Ferguson is excited to return as the largest sponsor of Modernism Week," said Dennis Woo, Ferguson's Regional Business Development Manager. "We look forward to connecting with architecture and design enthusiasts from all over the country. From hosting educational and culinary events to showcasing our products in stunning mid-century modern homes, we are thrilled to expand our presence at this prestigious festival."
In addition, Ferguson is a participating sponsor of Modernism Week's 'Learning Lab,' an exclusive, full-day tour of the above showcase homes and more, targeted at architecture and design professionals. Tours are offered on Feb. 20, 21 and 22 and include transportation from Los Angeles, Orange County and North San Diego. Participants will qualify for CEU (Continuing Education Units) for the full day program, which also includes a 'Lunch & Learn' presentation at CAMP and a closing poolside reception at a private home.