Ferguson makes $2.5 million gift to support children's mental health
Wednesday, August 25, 2021
One in five children in the United States has a diagnosable, treatable mental health condition – and yet the majority go without either diagnosis or treatment. The need is only trending up, as we are just starting to see the impacts of the pandemic on the social and emotional health of children.
Ferguson is helping to address the overwhelming need in its hometown with a $2.5 million gift to Children's Hospital of The King's Daughters' Lighting the Way campaign. CHKD, Virginia's only comprehensive freestanding pediatric hospital and longtime Ferguson community partner, is building a 14-story, $224 million mental health hospital and outpatient center for children. This innovative facility will open in 2022, with 60 private patient rooms and space for programs that address specific gaps in mental health care in our region.
"Mental health is just as important as physical health – if not more. Our work with CHKD has taught us that a child's physical health is often a reflection of their mental and emotional well-being" explained Kevin Murphy, Ferguson CEO. "To improve the quality of life for our young people, as well as support their families and caregivers, it will take a concerted effort from all of us to make a difference. The children's mental health crisis has deep and lasting impacts in every facet of our community. Ferguson is extremely proud to be part of this endeavor."
CHKD has always paved the way for children's healthcare in Hampton Roads, providing the best all-around services from immensely talented and well-trained doctors, nurses and support staff. The hospital's efforts to raise the bar for children's mental health is a natural progression in its journey to provide world-class care for all aspects of a child's health and quality of life.
"We are incredibly grateful to Ferguson for their long-standing partnership with CHKD and for their substantial donation to our mental health initiative," says Jim Dahling, President and CEO of CHKD Health System. "Ferguson's generosity will help us provide first-class care to young people suffering from conditions like depression, anxiety and eating disorders so children can heal and reach their full potential." ​
---
CHKD Mental Health Building Topping Off Video
About the new mental health hospital
In September 2019, CHKD broke ground on a new pediatric mental health hospital and outpatient center that will serve as the centerpiece of a comprehensive plan to address children's mental health needs. The new facility will stand out among the nation's top pediatric mental health hospitals for its thoughtful patient- and family-centered design, evidence-based treatments, academic training programs and clinical research to guide innovation.
This 14-story facility will transform mental health care for young people in our region and beyond. From the light-filled atrium to the thoughtful design of the private patient rooms, the new building will provide a welcoming atmosphere and treatment environment for preschool through high school-aged children. The total construction cost of the new facility is $224 million, along with an annual programming cost of $45 million.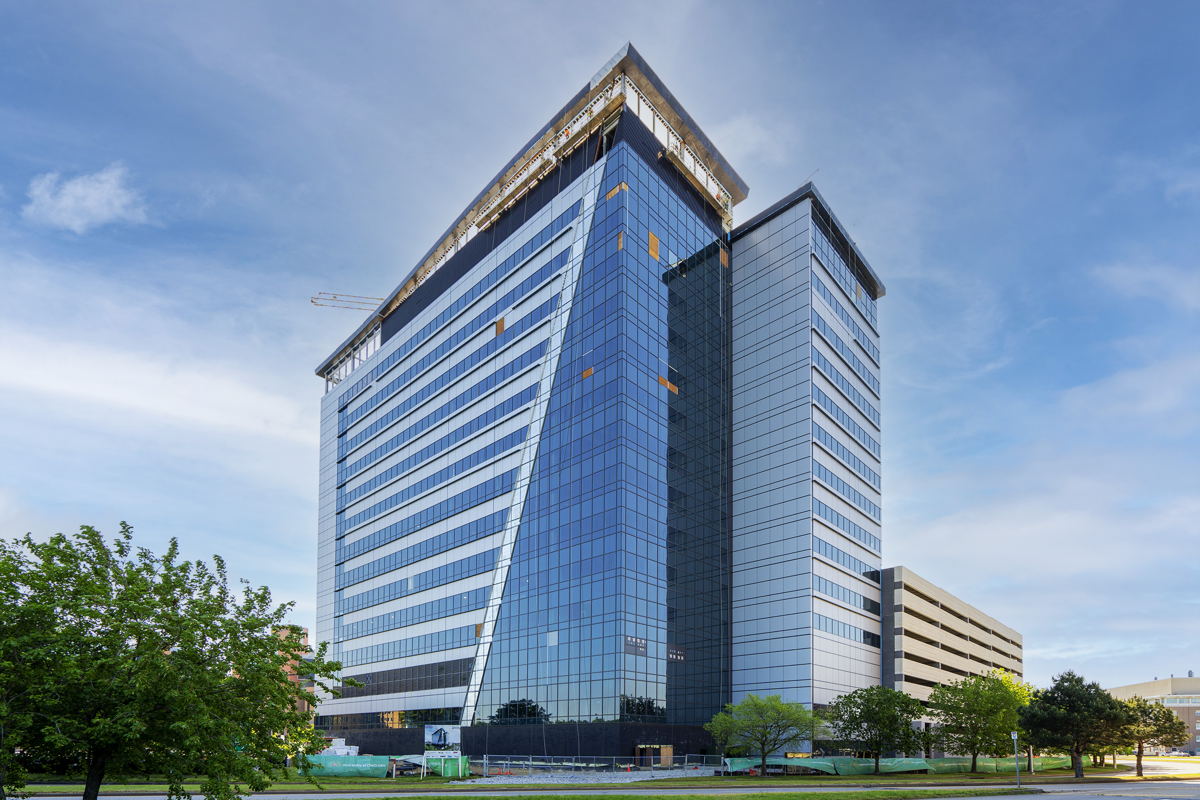 Header image: Thanks to RODNAE Productions from Pexels