Ferguson Publishes Lighting Fast Facts Guide
To help understand the world of lighting, Ferguson has published a Lighting Fast Facts guide
Thursday, August 1, 2019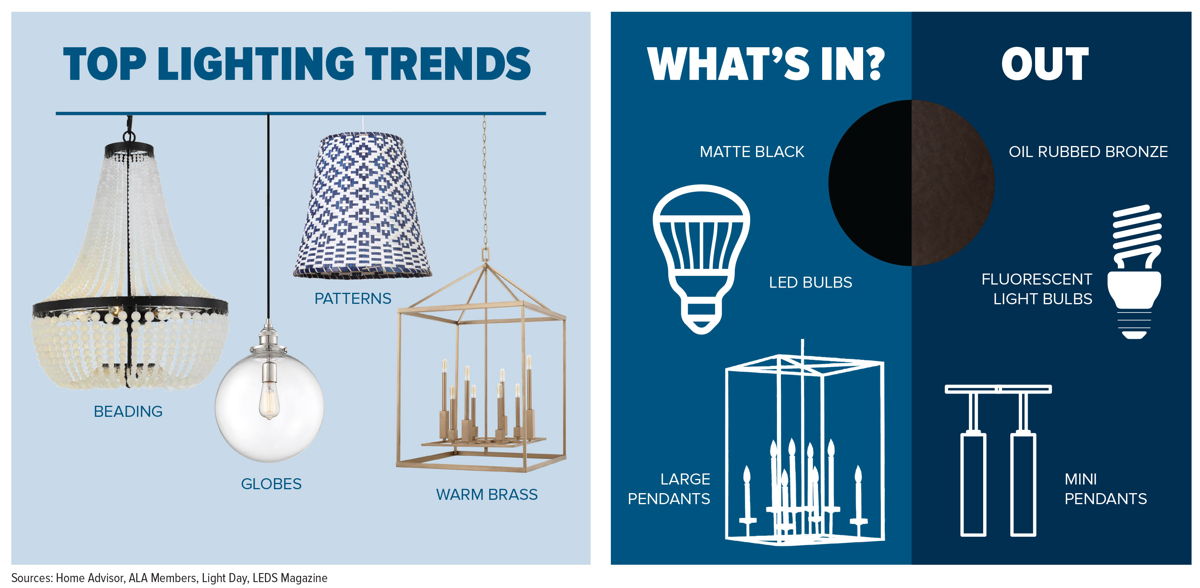 Shopping for lighting can feel like a daunting process with thousands of lighting fixtures on the market. Plus, with options offering connected and smart home features, narrowing and refining your decision can feel overwhelming.
It doesn't have to be that way - in fact, picking out the perfect lighting to complement any room should be a fun, enjoyable experience. To help understand the world of lighting, Ferguson has published a Lighting Fast Facts guide. Click to see the complete guide and learn more about top lighting trends, LED and more!
To help narrow and refine your search, here are some additional tips:
Articulate your decor style.

Take in samples of your cabinetry wood, flooring and paint colors while shopping for lighting.

Identify if the light will be used for ambient purposes or decorative.
Ferguson showrooms are proud to represent many of the finest lighting brands in the world. This year, Ferguson adds four award-winning Park Harbor design to the mix. The Awards for Design Excellence (ADEX) recognized the Sweetbay exterior pendant, Thacker multi light pendant, Barwell wall sconce and Dulancey pendant. The annual award represents the best product and project designs of the year, as judged by a panel of internationally renowned trade professionals from the architecture and design community.