Ferguson sponsors 2019 Pasadena Showcase House of Design at Descanso Gardens
The showcase house features a color palette of soft blues, greens and neutrals
Monday, May 13, 2019
Ferguson Bath, Kitchen & Lighting Gallery announces its' fourth consecutive year participating in the Pasadena showcase house. The showcase house is open April 21-May 19 at the Descanso Gardens in La Canada Flintridge. All proceeds benefit music education.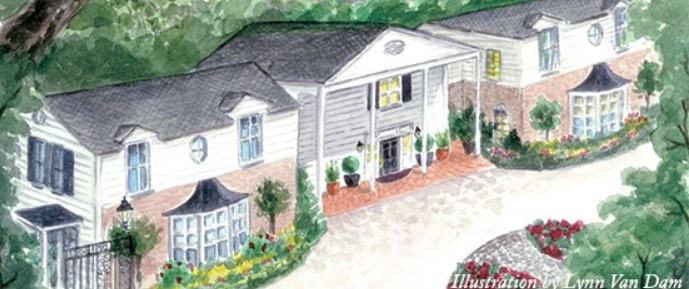 The Pasadena Showcase House of the Arts (PSHA) is one of the oldest, largest and most successful house and garden tours in the nation. Each year, visitors flock to the showcase house to view the latest design trends and experience innovative new products.
This year's showcase house features a color palette of soft blues, greens and neutrals intended for harmony with the surrounding gardens. Additionally, the 2019 show house incorporates smart technology into several rooms.
The Ferguson showroom on Lake Boulevard in Pasadena supplied appliances, faucets, fixtures and decorative lighting for five of the showcase rooms. Of note are the central kitchen and "prep" kitchen, the guest bedroom suite bath and the home office.
"Our continued involvement in the Pasadena Showcase House for the Arts show house is an example of our commitment to the design community," says director of showrooms Southern California for Ferguson Bath, Kitchen & Lighting Gallery, Sean Scully.
Now in its 55th year, the home tour is visited by approximately 30,000 guests each year. It is known to feature innovative design concepts, products and technologies as conceived by Los Angeles' leading designers.
The event supports the Los Angeles Philharmonic Association who brings nonprofit music enrichment and art programs to Southern California.