Ferguson sponsors Pasadena Showcase House for fifth year
Virtual Debut of Locke House features a modern, sustainable kitchen suite sponsored by Ferguson Bath, Kitchen & Lighting Gallery
Monday, November 9, 2020
Ferguson Bath, Kitchen & Lighting Gallery (Ferguson) is pleased to announce its fifth year participating in the Pasadena Showcase House of the Arts (PSHA). For the 56th showcase, Ferguson sponsored the kitchen and butler's pantry. PSHA is one of the oldest, largest and most successful house and garden tours in the US which is being showcased virtually this year, beginning with VIP previews October 19th through November 9th. General public tickets are available starting late November.  ​
Ferguson Bath, Kitchen & Lighting Gallery donated a range of products from GE/Monogram, including innovations from their minimalist series, to the showhouse for the clean, modern, simple and sustainable design concept by Laura Muller, owner and creative director for Four Points Design Build Inc, an award-winning multidisciplinary internationally recognized full-service residential and commercial design and build firm based in Los Angeles.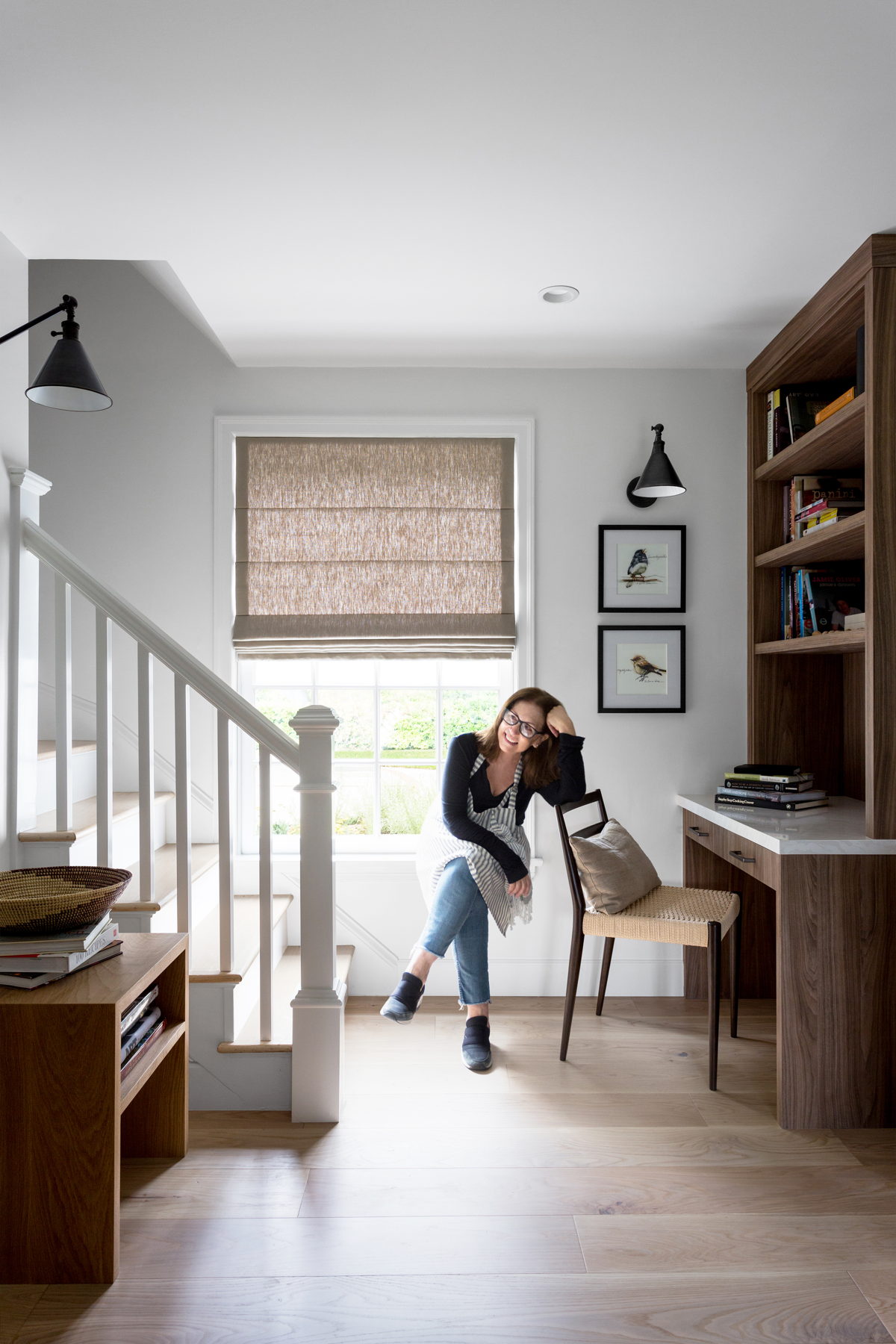 Due to the COVID-19 pandemic, for the first time the Pasadena Showcase House of Design will be presented via UltimateViewpoints:56, to create a state-of-the-art 360-degree interactive viewing environment. People can view the showcase house from the comfort and safety of their home. Participants will be able to view all the design elements of each room in detail at their own pace. 
"With wellness and joy being our core design directive, we think our clean, simple, modern statement kitchen suite concept speaks volumes about the future of kitchen design," commented Laura Muller, principal designer, and co-owner of Four Points Design Build Inc. ​
Anyone can benefit from a design where function, flow, sustainability and wellness are key elements. This state-of-the-art kitchen and butler's pantry are designed with two archetype homeowners in mind: the modern minimalist "foodie" and elegant entertainer with a hectic family life.
The complete kitchen remodel transformed an outdated space into a modern, sustainable suite for wellness with a touch of cool mid-century modern flair. Curated and poignant modern art and furniture and treasured vintage elements pair with the minimalist, seamless built-in appliances and custom cabinetry. ​
The kitchen integrates the latest in technology with induction and all-electric cooking GE/Monogram appliances provided by Ferguson including a hydroponic urban cultivator for the ultimate herb garden; electric hearth pizza oven with integrated ventilation system; 30" 5-in-one wall oven with Advantium technology; 30" traditional wall oven; Microwave; 36" wide 5 Burner induction cooktop with glide touch controls; a 57 bottle capacity freestanding wine reserve; and a glorious butler's service pantry with plenty of storage, and a large center island with deep comfortable seating. 
"The Pasadena Showcase House of Design is a longstanding annual tradition for the Los Angeles community. We're honored to support the foundation and the innovative participating designers for the fifth consecutive year," says Alison Crowley, showroom manager for Ferguson Bath, Kitchen & Lighting Gallery Pasadena.
Additional state-of-the-art GE/Monogram appliances from Ferguson include a right-handed All Fridge refrigerator; 24" wide left-handed upright freezer; a 35" wide insert range hood; and Statement 24" wide 16-place setting Energy Star rated built-in fully integrated dishwasher.
Convenience features like pull-down handles and sound dampening of the Rohl faucets and stainless steel Rohl sinks support easy cleanup and minimize noise to enhance user well-being. Tailored, statement-making flush mount and pendant lighting from Visual Comfort and Thomas O'Brien in mixed metals and glass provided by Ferguson add an industrial edge to this wellness-inspired kitchen design. "We've seen a significant rise in requests for lighting and appliances that enhance wellbeing, especially in appliances with features like touchless tech, noise reduction and energy conservation that bring confidence and a sense of ease to the home," says Crowley. "We were thrilled when asked to work with Laura Muller on a wellness-inspired kitchen for this year's showcase house; it's the perfect opportunity to display the newest and most efficient products supporting health and wellness in a creative way," added Crowley.
The annual fundraiser is produced by Pasadena Showcase House for the Arts to fund their music programs and award gifts and grants to other non-profit organizations to support their efforts. For this year's showcase, the organizers have selected Locke House - a 1937 Federal county estate designed by Hollywood's society architect of the era, Gerard R Colcord. Situated on park-like grounds, Locke House is a 6,700 sq foot two-story family home that features six bedrooms and five bathrooms located on 5 acres in Lockeford, California. 
For more information about the 56th annual Pasadena Showcase House of Design 360-degree interactive experience, or to purchase tickets, visit: pasadenashowcase.org/tickets.