Ferguson's Mirabelle and Park Harbor win 2018 design award
The ADEX award represents the best product and project designs of the year
Thursday, April 19, 2018
Fixtures from Ferguson's Mirabelle and Park Harbor product lines won a prestigious Platinum ADEX award, the highest honor for the Awards for Design Excellence, a national product design competition.
Nearly 600 companies submitted their best and newest products for a 2018 ADEX award. The annual competition represents the best product and project designs of the year, as judged by a panel of internationally renowned trade professionals from the architecture and design community who actively specify the product categories they evaluate.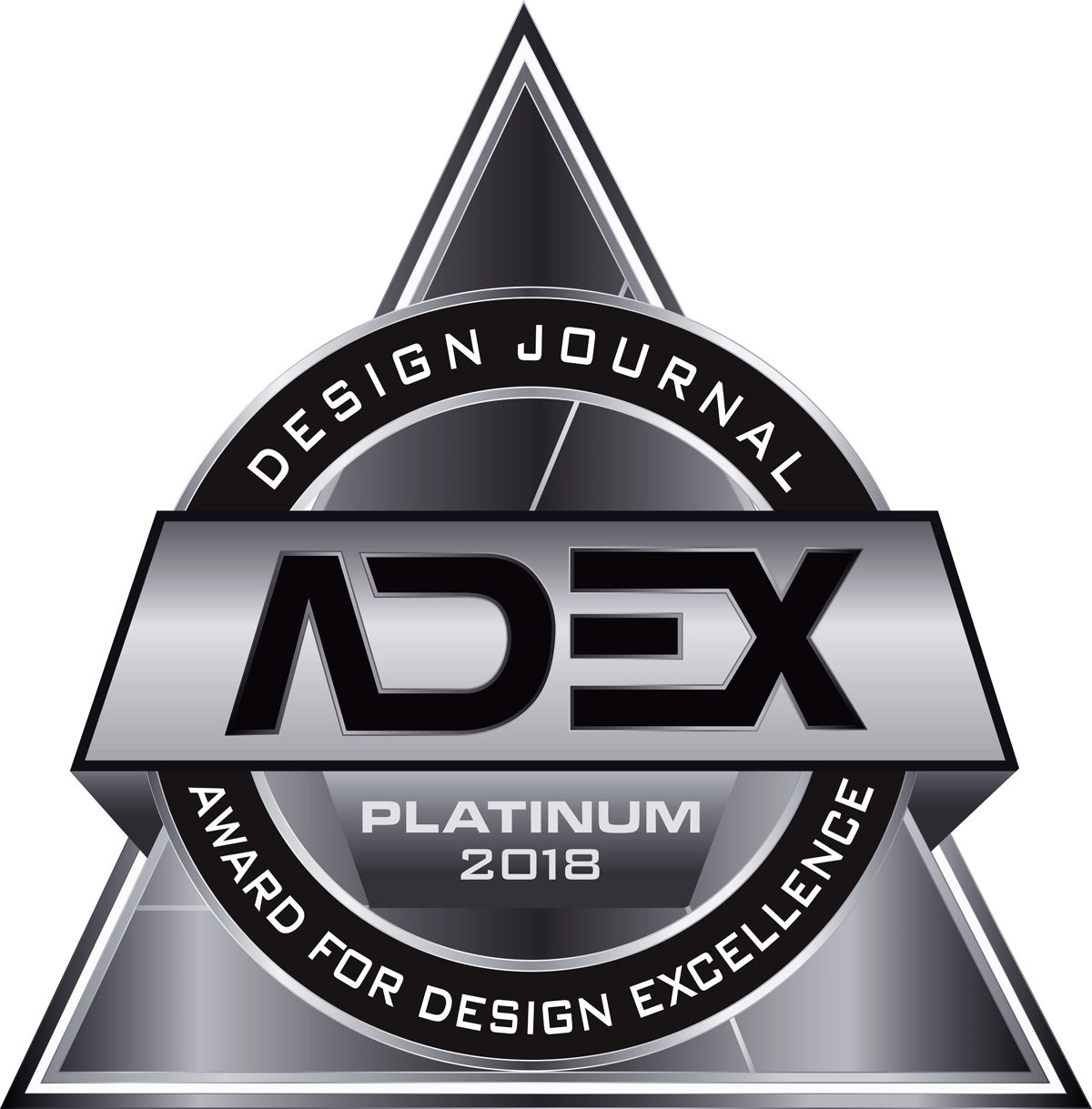 Each product was chosen for a strong emphasis on design and sustainability.
Mirabelle Sitka one-piece high efficiency skirted toilet One-piece toilets category
Inspired by the smoothness of Alaskan glaciers, the Mirabelle Sitka one-piece toilet combines soft transitional design with functional contemporary styling. The Sitka's nearly seamless silhouette offers sinuous arcs. The smooth skirted bowl curves gently all the way up to the tall tank wall that conceals the tank lid. The Mirabelle Sitka offers high impact design without sacrificing performance, flushing 1,000 grams MaP.
Park Harbor Woodbury LED exterior wall lantern Decorative outdoor wall lantern category
A modern lighthouse silhouette gives the Park Harbor Woodberry collection a coastal appeal. Combining a boldly fluted cap and strong vertical lines with a graduated shade of clear seeded glass, this cast aluminum design is available in black or chocolate bronze finishes.
Park Harbor LED bath light Bathroom light fixtures category
Architectural lines and straight-line styling give the Park Harbor LED bath light a look that works with modern and contemporary styles. Featuring glass shades and a narrow linear frame, the fixture offers a variety of installation options, especially in space-challenged areas.
Park Harbor LED chandelier Contemporary decorative pendant lighting category
Geometry meets LED with the seamless integration of a curved LED plate to deliver energy-efficient illumination in the Park Harbor LED chandelier. Featuring a matte silver finish and 31-inch diameter, the Park Harbor LED chandelier can be placed over a dining room table, featured in a great room or clustered with smaller pendants at varying heights.
About ADEX
ADEX (Awards for Design Excellence) is the largest and most prestigious product design competition for furnishings and building materials marketed to the design and architecture trade. Nearly 600 companies participated in the 2017-18 ADEX Awards. Since 1995 the ADEX Awards has recognized products demonstrating superior innovation, function and aesthetics. Nearly 3,000 judges serve on the ADEX global advisory board, which consists of internationally renowned architects and interior designers who actively specify the product categories they evaluate. A rigorous classification process ensures that nominated products reach the right audience and compete fairly. One of the first awards to acknowledge sustainability, ADEX reports that 90% of this year's award entrants spotlight products or processes that benefit the environment.