Lift and Inspire: Together by Design promotes industry dialogue
Women in the design, residential trade and construction industry talk community over competition ahead of virtual event series
Monday, April 12, 2021
Whether it is a one-woman home remodeling business or a woman building a ground-up construction company, women and minority-owned businesses are supporting each other in remarkable ways. "Through Ferguson, I've met many remarkable women," says Nicole Levy, Ferguson Bath, Kitchen & Lighting Gallery marketing manager - Southwest district. "They're true inspirations. In an industry that is evolving at warp speed, it's challenging to keep up. No one wants to be left behind and that's not going to happen here! The women in Arizona are the true definition of community over competition."
Building, creating and designing are unique activities that bring people together. On April 19 – 22, ​ Ferguson welcomes you to attend Together by Design. This virtual event series emphasizes the unity encouraged through design. During five online sessions, host Breegan Jane will explore how our homes reflect our values and backgrounds. With this foundation, we'll explore designing for inclusive interiors and celebrating diverse voices to invite greater unity, provide access and give hope.
In advance of the event, Jane says, "We're all living in a time where connection and relatability are so necessary. As such, I welcome any event that focuses on bringing people closer together and celebrating our differences. I see that as a parallel to what we do as interior designers. We use creative design to meld visual vibrance from a variety of cultures. I appreciate that professionally, and I look to see that expressed in the world around us all."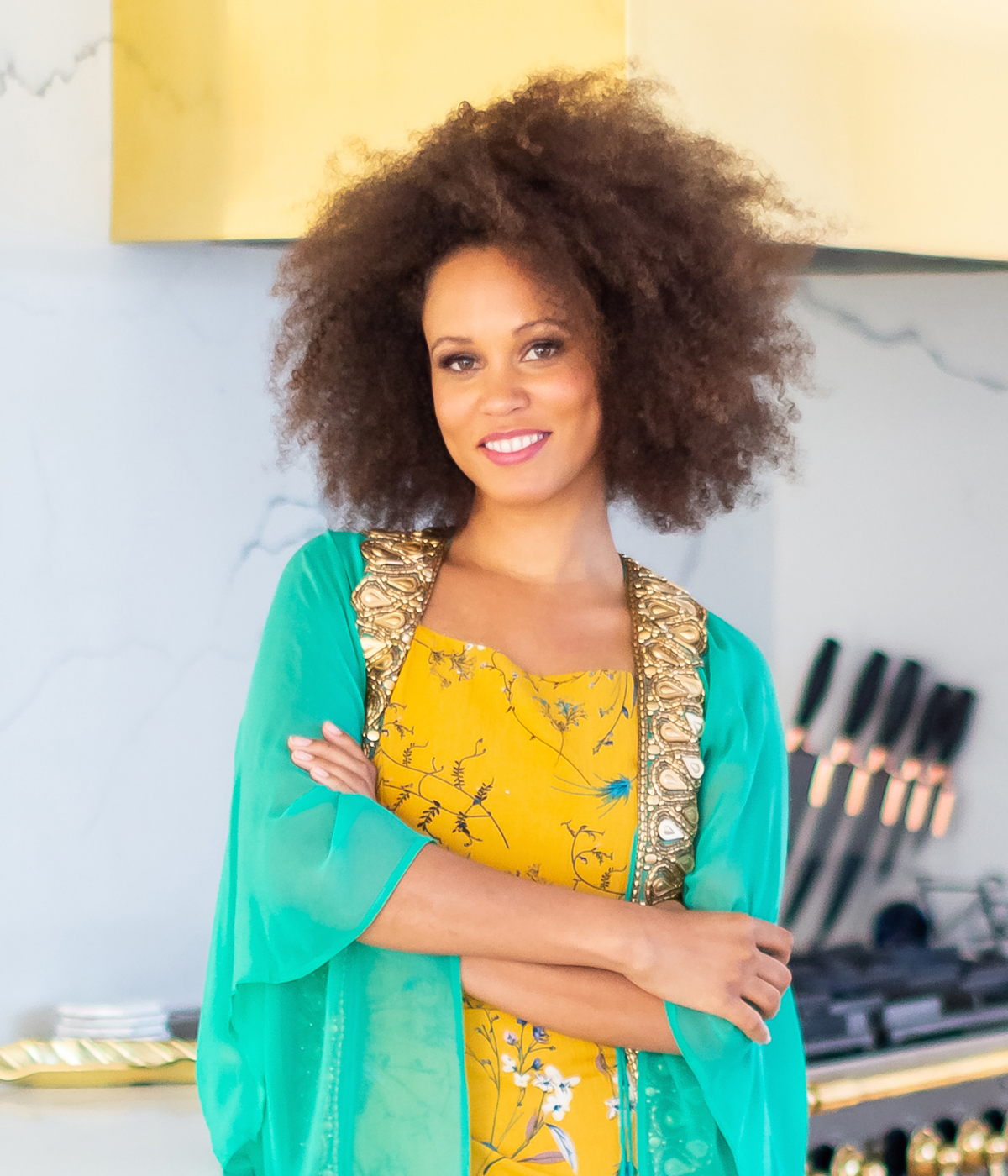 The construction and residential trades have long been a male-dominated field. Even today, women represent a stark minority in the construction profession, and women and minority-owned businesses are rare. In the design industry, males continue to hold a high volume of leadership positions. According to International Interior Design Association, 69% of practicing interior designers are women, yet female leadership at design firms averages only 25%. Additionally, the industry remains predominately white. According to the latest Census Bureau, 72.7 percent of all design disciplines are White (non-Hispanic), and only 4.84 percent are Black.
"It seems the industry is at a tipping point," said Sarah McDaniel, marketing strategist, Ferguson Bath Kitchen & Lighting Gallery – Denver and Utah district. "You can sense the need for change in how things have 'always been done.' Our industry is ripe for innovation and new voices. We require programming that supports and encourages a strong community as the status quo is challenged and a continued path forward in an industry that is learning to embrace change."
Drawing from the collective wisdom of Ferguson associates working to build community among women contractors - including many of their customers and panelists from the upcoming Together by Design event series. Here are some tips for ensuring that community over competition is much more than a social media hashtag.
Acknowledge other people's accomplishments.
Levy, McDaniel and Jennifer Klaus, Ferguson Bath, Kitchen & Lighting Gallery marketing manager – Northeast district, met recently to share accomplishments occurring within their districts. ​ They noticed a common theme where women and minorities thrived in the industry.
Klaus shares, "Top of the list was how communities addressed competition. The industry has seen its share of busy and slow times. That alone can foster a spirit of competition that is not always healthy. Those that thrive find ways to focus on the larger community's success. When someone achieves a new record, that expands the potential for everyone. Many times it's a simple gesture that takes two minutes. You can write an endorsement for someone on LinkedIn, or give a local business a glowing review on their social media account or Google My Business page. It goes a long way toward building community and makes the industry feel more welcoming for everyone."
Know your values...and why you have them.
Kennesha Poe-Byucks (Seattle, WA), creator and owner of Restoration House, writer and Together by Design panelist for the Celebrating Diverse Voices discussion, is grounded in her values of self-discovery, storytelling and honor and integrity. Poe-Byucks acknowledges the role that values play in helping you get on the path to finding your community...and thriving.
"Social media has played a huge role in making us fall into this trap of hustle. Everyone is out for themselves. I despise that. Now I say that, knowing that I as a human being who deals with things that human beings deal with – also has to check myself on feeling like there's not enough for me," says Poe-Byucks. "I, too, can fall prey to that type of mindset. So, my definition must align with my core values." Poe-Byucks advises that we ask ourselves two key questions: Why are we doing what we are doing? Does it align with our core values?
Building community over competition is not easy. Poe-Byucks acknowledges that we are human. However, when we're grounded in our values, we can find the right community where members are bold enough to ask those questions and find support when making adjustments. "Sometimes, we could probably adjust daily," Poe-Byucks reflects...and then pauses. "We're better together."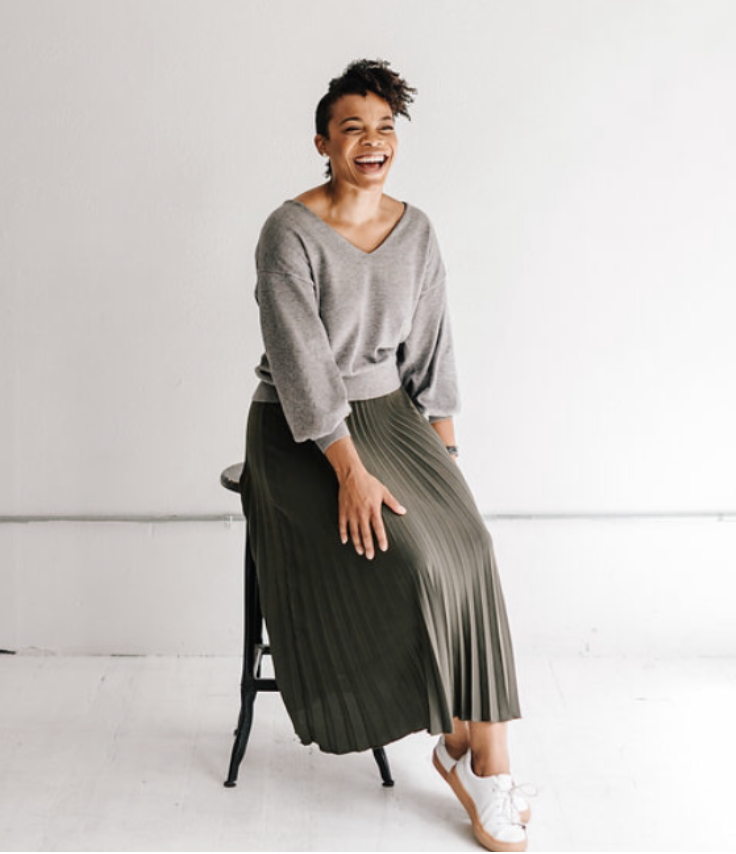 Be a mentor.
Together by Design panelist Erin Shakoor, Principal Designer, Shakoor Interiors (Chicago, IL), shared the importance of mentoring ahead of the Big City Vibes: Regional Trend Discussion. "In Chicago and the midwest, I have found that in many of the spaces where I circulate – design spaces large and small – I was the only person of color in the room. Early in my career, that was quite unnerving and disappointing. It even created some lack of enjoyment in the craft because I had to make a double, triple effort to show up and be within these spaces where I knew no one was from my background."
Shakoor shares, "I don't want that to continue for Black designers and designers of color. I would like those who come after me to walk into a room of designers, and 30% or more are people of color. It has to be inclusive. When there has been an opportunity for me to either mentor a Black designer or have an intern who was a designer of color, I go for it. I have to walk the talk. If I don't want to be the only one in the room, I have to help these others come along and mentor them or guide them in these spaces."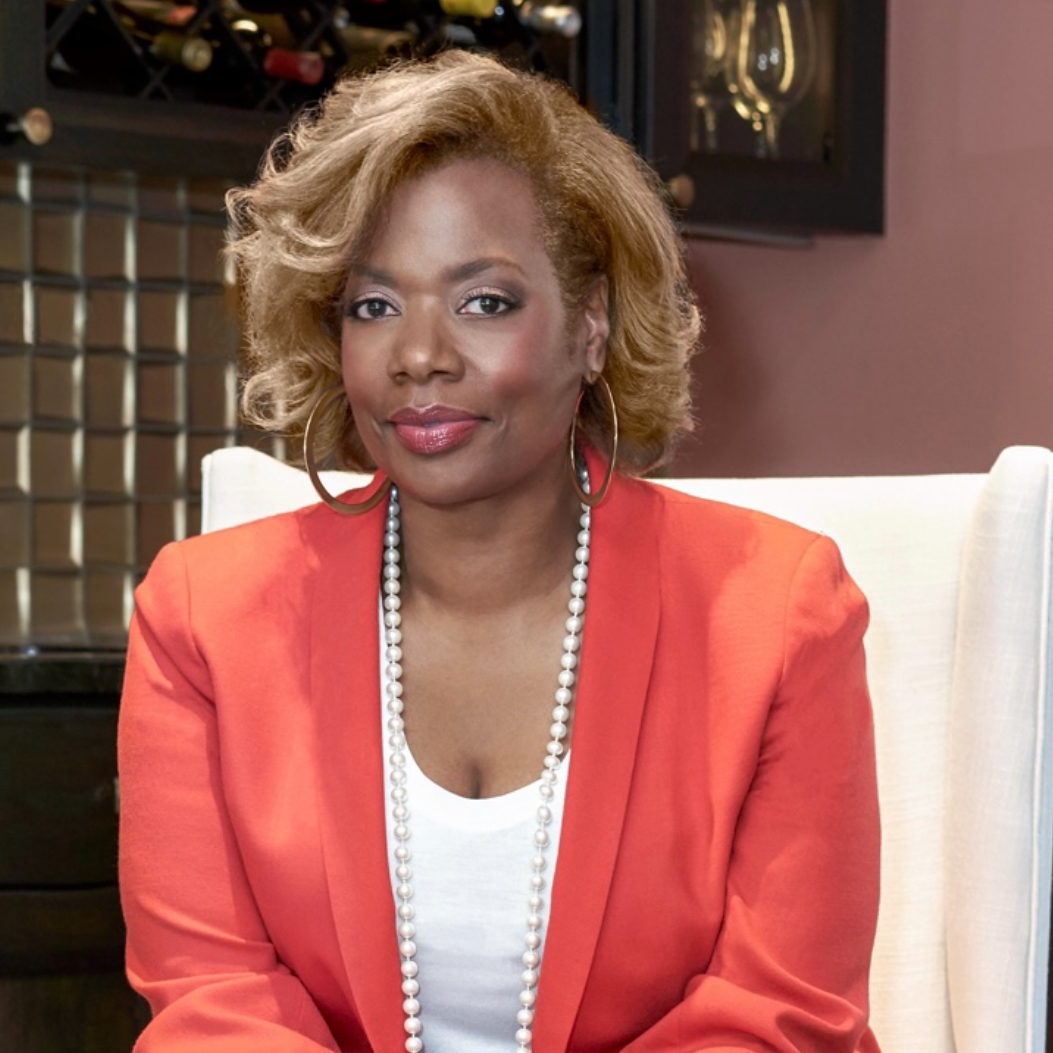 Drive healthy competition.
Architectural interior designer and owner of Form 180, Celeste Wilson (Phoenix, AZ), says her dad gave her some vital advice early on: Never compare yourself to others. As a result, she's focused on her goals. Wilson notes, "There's enough for everyone to have a piece of the pie." That wisdom has allowed her to be successful for her clients and forge meaningful friendships within the industry.
"I have a circle of industry friends who I can call at any point in time. We are a sounding board for each other, and it's nice to have people you can call on and get advice. I might rattle off a design and get their input. Or I might give advice on how much they should charge for a job. In that situation, I'll share how much I would normally charge and why I structure it as such," Wilson says. "We're always sharing our price structure with each other to make sure we're staying relevant in the market. We're helping one another by making sure we're not creating too far of a spread that might leave someone out."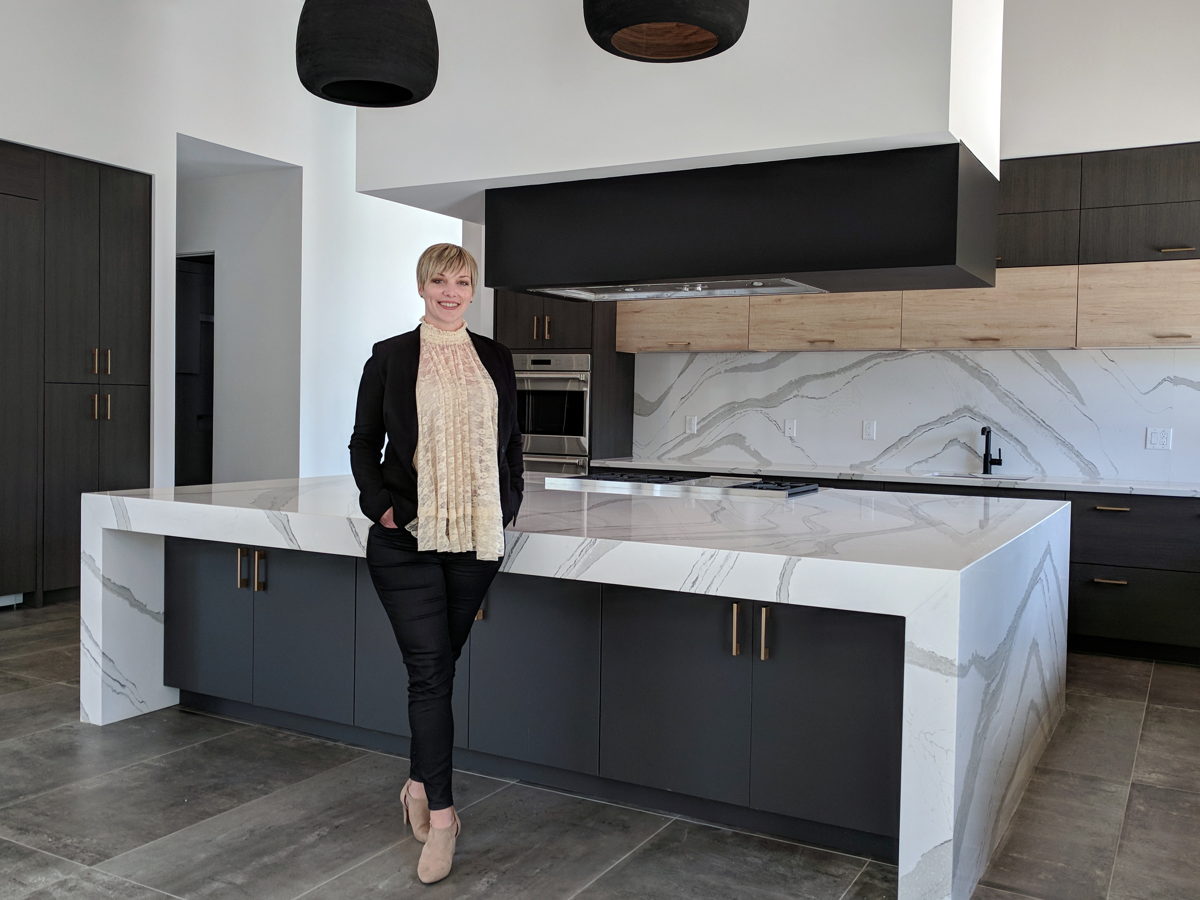 Invest in yourself and your values.
President of THRIVE and self-described rheumatoid arthritis warrior, Danielle Bryant (AZ), makes a big difference in the construction community. Bryant lives and works by the philosophy, "Build with purpose." She began "building with purpose" in 2012 after she discovered her house had been robbed. She recalls, "They stole everything and everything I had envisioned for myself. When the insurance check came, I realized I could replace all the things taken or invest in myself. It was the best risk I've ever taken. I started my construction company which allowed me to start the Make It Count Foundation."
Bryant only accepts a limited number of construction projects each year to ensure she gives each client the attention they deserve. Proceeds from each project go toward the Make It Count Foundation. "I started the foundation in 2017, and since then, I've been able to send over 1500 "movement" packages across the world to improve the lives of people battling Rheumatoid Arthritis." Bryant will tell you that she loves construction; she loves making connections and putting people first.
Bryant "I have a 'THRIVE Construction' wrap on the side of my Ford Raptor [truck] and I get random calls when I am out driving. A caller will tell me they saw my truck and ask if I'll come and provide an estimate for a project. Some people are a little put off when they find out that my firm focuses on word-of-mouth referrals only. I give a brief overview and once they understand that my business model is built on community, then they get it. They may not like it, but they understand the importance of community. When you're working with people who are committed to you and your success, you can achieve so much more."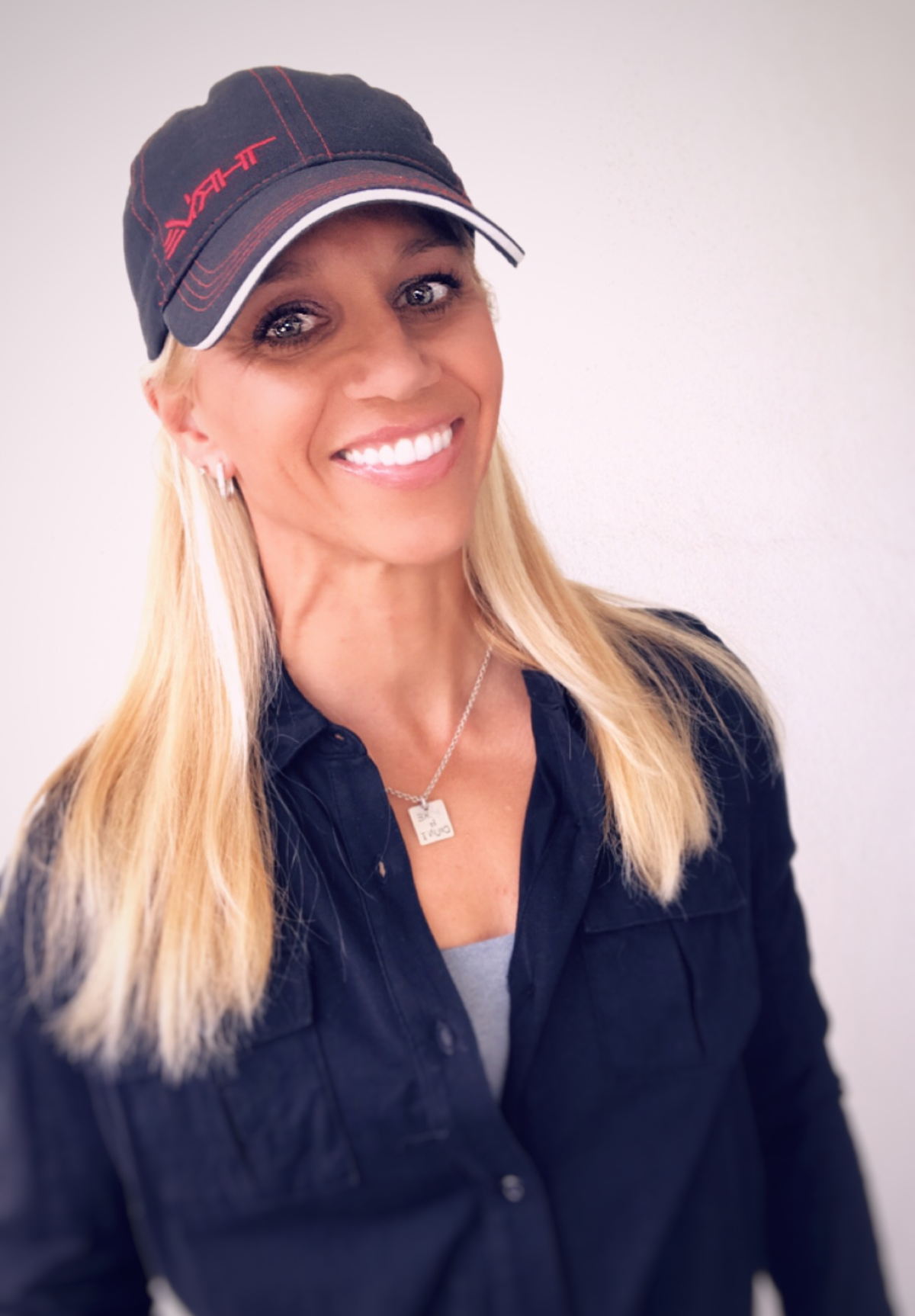 In the end, creating true community over competition requires partnerships and trust.
Marie Cloud, designer and owner of Indigo Pruitt (Charlotte, NC) and a Together by Design panelist for the The South: Regional Trend Discussion, shared the role of trust in creating true community over competition. More specifically, Cloud addresses the importance of inviting and representing diverse faces. "The biggest thing that our industry is lacking, and a big concern worldwide, is doing a better job of representing black and brown faces. It takes partnership and trust."
Cloud believes that win-win situations are had when people begin to have dialogue. "We can't underestimate the power of sitting across from someone and hearing their story, their experiences and believing them. We can disagree on a topic, but we can't disagree on an experience I've had. You just need to believe me. ​ When I know you're cheering me on in tangible ways, there's oneness in that."
For more insight into the design, residential trade and construction community, register for the Together by Design event series. ​ Join Ferguson for five different live virtual panel discussions on Regional Trends, Designing for Inclusive Interiors and Celebrating Diverse Voices in Design.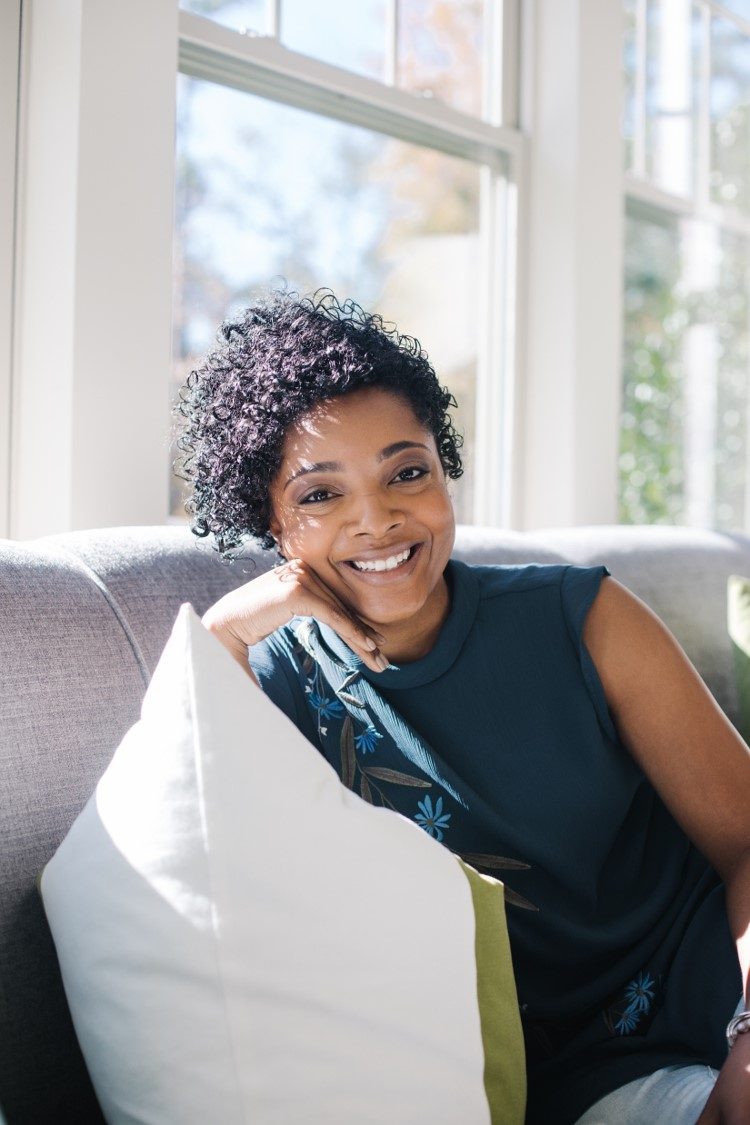 ---

Full event details:
TOGETHER BY DESIGN Virtual Conference
APRIL 19 – 22, 2021
Registration is free. All events will be hosted live, and are fully virtual.
Host: Breegan Jane
Breegan Jane is an experienced and accomplished interior designer, lifestyle blogger, and Los Angeles mom. Her resume boats enterprises that span the gamut, from custom designing personal creative music studios to managing international real estate projects with full staff. Her design savvy is well sought after by clients in almost every industry, including a double platinum-selling recording artist, for whom she designed an elaborate home complete with a tailored wardrobe room.
The South: Regional Trend Discussion
From the shores of the Atlantic Ocean to Music City and the Lone Star State join us for an engaging discussion on the current trends we are seeing in The South.
Hosted by Breegan Jane, featuring panelists Richard T. Anuszkiewicz (Richard Living Lifestyle Brand), Marie Cloud (Indigo Pruitt Design Studio) and Liz Rishel (Orion Design).
APRIL 19
12 noon – 1 pm EST
Big City Vibes: Regional Trend Discussion
APRIL 20
12 noon – 1 pm EST
Spanning the Nations Capitol, the Big Apple and the Windy City join us for an engaging discussion on trends we are seeing across these three diverse cities.
Hosted by Breegan Jane, panelists include Vanessa DeLeon (Vanessa DeLeon Associates), Jewel Marlowe (Jeweled Interiors) and Erin Shakoor(Shakoor Interiors)
Pacific Mountain Region: Regional Trend Discussion
APRIL 20
3 – 4 pm EST
The mountains are calling, and we must go. Explore trends spanning from Denver to the coast of Northern California and Oregon, with our friends in the desert of Arizona mixed in as well.
Hosted by Breegan Jane, panelists include Teresa Davis Post 31 Interiors, Sabrina Soto (Sabrina Soto) ​ and Leslie Davis and Lyndsay Lamb (Lamb & Co.).
Inclusive Interiors: Good Design is Creating Accessible & Universal Spaces
APRIL 21
12 noon – 1 pm EST
Interior designers have to think very carefully about how to balance function, safety, and aesthetics when designing a space. Universal design, which evolved from accessible design, is a method of design that aims to increase the quality of life for a wide range of individuals and abilities. This approach not only creates an accessible area with convenient features for a diverse group, but it reduces the need for modifications that may be needed in the future. During this event, learn how universal design can encourage greater freedom and better mental health.
Hosted by Breegan Jane, panelists include Chris Downey Architecture for the Blind, Luke Caldwell (Timber and Love) and Brandi Wilkins (Three Luxe Nine Interiors).
Celebrating Diverse Voices in Our Industry
APRIL 22
12 noon – 1 pm EST
Interior design has the ability to shape and change our world in big and small ways. It can create unity, help increase access, give hope and drive positive change. Regardless of race, ethnicity, ability, gender or sexual orientation, Ferguson celebrates the many diverse voices in our industry. And we are excited to share a few of their stories.
Hosted by Breegan Jane, panelists include: Rydhima Brar (R/terior), and Kennesha Poe-Byucks (Restoration House), Mika Kleinschmidt (Dirt 2 Design) and Kiyonda Powell (Kiyonda Powell Design Studio).
Header image thanks to "My Life Through A Lens" Unsplash