Seen at 2015 Modernism Week
Ferguson was pleased to be the Exclusive Kitchen & Bath Sponsor for Modernism Week's 10th-anniversary event in Palm Springs
Tuesday, February 10, 2015
Perhaps it's a result of Mad Men or a nostalgic longing for simpler times, but design-enthusiasts agree it is an era to be celebrated. From the renowned Eames lounge chair to the iconic starburst shape, midcentury modern design has been reborn. And no one celebrates midcentury modern design, architecture, art, fashion and culture better than Modernism Week.
Ferguson was pleased to be the Exclusive Kitchen & Bath Sponsor for Modernism Week's 10th-anniversary event in Palm Springs, California February 12-22, 2015. The festival boasts more than 200 events over 11 days, including tours, films, lectures, parties and exhibitions.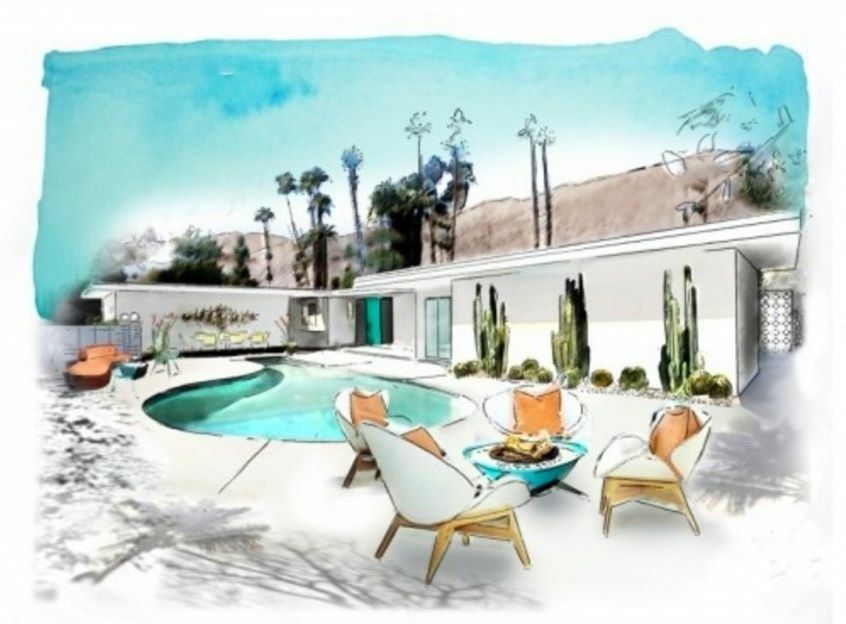 Modernism Week Show House 2015: The Christopher Kennedy Compound
Tastemaker Christopher Kennedy has secured a fabulous midcentury property and will unveil it exclusively during Modernism Week. Ferguson Bath, Kitchen & Lighting Gallery assisted Kennedy in procuring high-end fixtures and appliances for the kitchen and bath.
Renovation Insights Panel Discussions
Ferguson was excited to be involved in a new series of panel discussions titled, "Renovation Insights," discussing various aspects of evaluating, buying and renovating midcentury homes. The panel discussions are taking place at CAMP (Community and Meeting Place), the new central hub of Modernism Week activities.
"We are extremely grateful to Ferguson for their generous sponsorship and for the assistance they have provided to the Modernism Week Show House 2015: The Christopher Kennedy Compound," says Modernism Week Board Chairman, J. Chris Mobley. "Their industry knowledge and insights will also provide us with an exceptional opportunity to offer educational programming at CAMP, which will very much be appreciated by our attendees."
"Modernism Week has quickly become the pre-eminent celebration of midcentury modern design and architecture. We are proud to support this iconic event and especially the philanthropic efforts, which provide scholarships for students pursuing an education in the fields of architecture and design," said Shawn McLaughlin, Director of Marketing at Ferguson. "Ferguson takes pride in our longstanding partnership with the design community at the national and local level, and we are uniquely positioned to serve design professionals as well as consumers seeking products and solutions for their home. This made our decision to partner with Modernism Week an easy one."