Thanksgiving Pinterest contest
Ferguson has partnered up with America's Test Kitchen to host a Thanksgiving Pinterest Contest
Wednesday, November 4, 2015
Thanksgiving is one of our favorite holidays—and for a good reason. It only happens once a year! Whether you're hosting or attending a dinner, there's endless inspiration to prepare for the big day. To celebrate, Ferguson has partnered up with America's Test Kitchen to host a Thanksgiving Pinterest Contest to help you make your dream Thanksgiving a reality.
The contest runs now through Monday, November 16, 2015.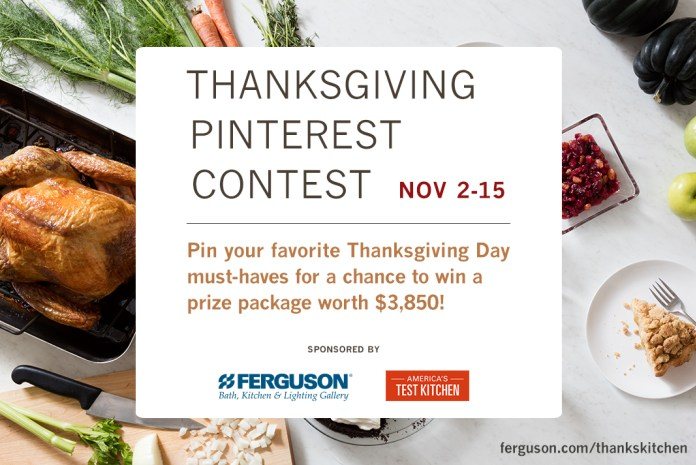 Article and image courtesy: Jill Danielle Fisher, Social Media Manager at America's Test Kitchen.