Trend alert: Ferguson's top 13 styles for the home
Product specialist introduce Trends and Influences IV
Tuesday, October 3, 2017
Product design trends for the kitchen, bath, laundry room and outdoor are on full display in Trends & Influences, Vol. IV. Developed by the product experts at Ferguson Bath, Kitchen & Lighting Gallery, the 25-page, inspirational guide is an exclusive look at tomorrow's trending products.
"Each year our product experts extensively work with our industry partners and trade professionals to identify consumer trends and the next wave of innovations for the home," said Mary Hannah Fout, senior marketing manager for Ferguson. "We use Trends & Influences to provide consumers a comprehensive glimpse into what will be trending throughout the country. While a homeowner's style may be Farmhouse Modern, we've curated a selection of products that blend with a wide variety of design styles. As we note in the book, our recommendations are just the starting point of possibilities."
The guide features the following trends:
Duo of the Year: Be bold and classic. Pair dark and metallic finishes for a modern look.
---
IlluminAngles: This new lighting trend describes fixtures that combine an open framework and vibrant light source to illuminate geometric silhouettes.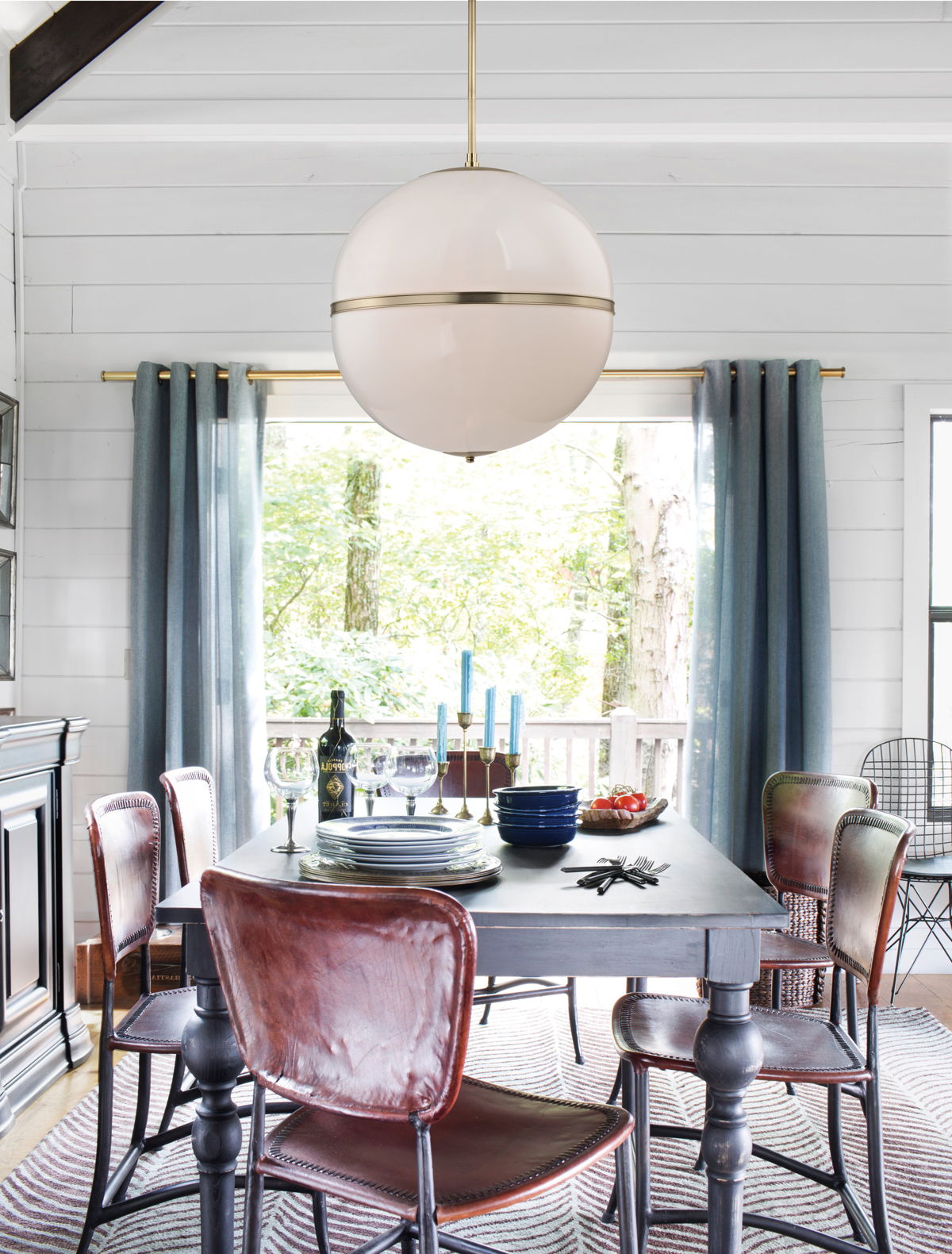 ---
Farmhouse Modern: Today's farmhouse style incorporates neutral colors, living finishes and natural materials blended with modern technology and luxurious details.
---
Touch of Luxe: Elegant and understated charm is displayed through opulent textures, rich finishes or sparkling gems that beg to be touched.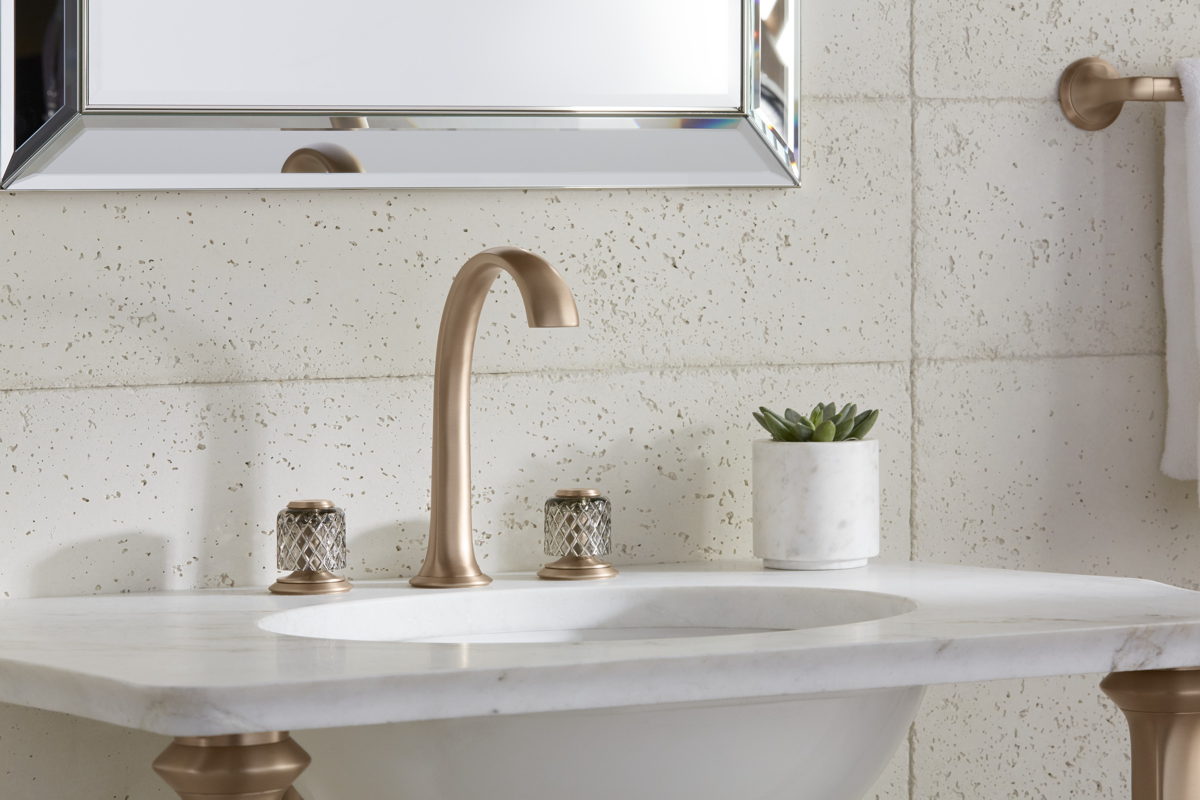 ---
Freestanding Focus: Striking in form and designed for function, modern freestanding tubs take center stage as the focal point of any spa sanctuary.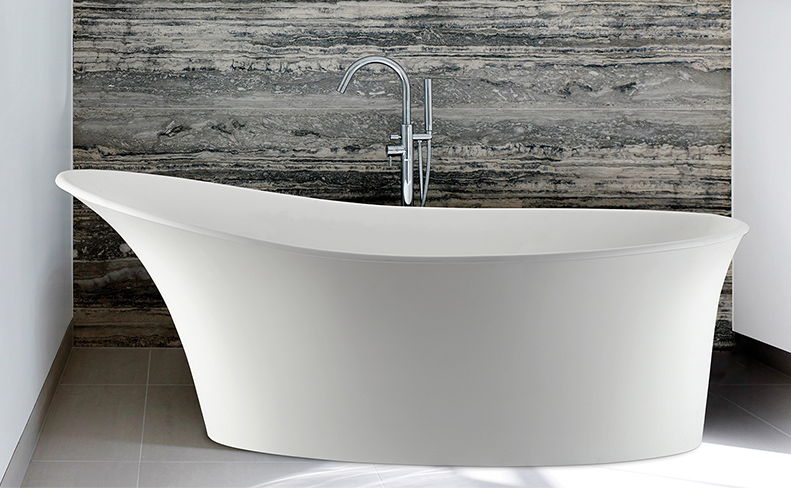 ---
Fall in Line: Whether thick, thin, orderly or free-form, the linear consistency in lighting and faucets creates a harmonious pattern and alluring effect.
---
Solving for Space: Thoughtful design coupled with high-powered performance yields products that maximize available space and deliver ultimate functionality.
---
Limitless LED: The artistic and seamless integration of LED bulbs and plates produce inventive ways to deliver energy-efficient illumination.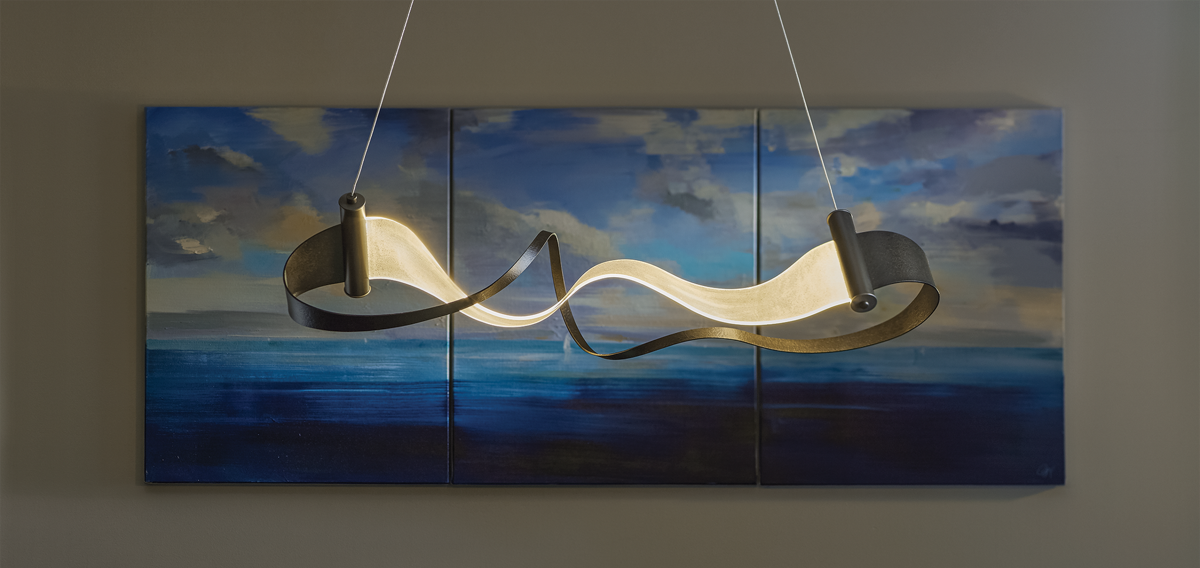 ---
Artisanal Glass: Lighting fixtures with artisanal glass celebrate the time-honored technique of molding cut-glass into sophisticated shapes and exquisitely transparent forms.
---
Thoughtful Tech: With a focus on helpful responsiveness and user adaptability, these products offer smart solutions for universal design.
---
Concrete Choices: Surprisingly refined and ultra-contemporary, concrete lighting fixtures use the dense material to conceal the light source and a neutral color pallet to blend with a range of aesthetics.