Will the half-time flush destroy America's water infrastructure during Sunday's Big Game?
Ferguson Waterworks assist cities and water utilities to manage infrastructure and ensure that game day is not interrupted
Thursday, February 4, 2021
During Sunday's half-time show, an estimated 90 million toilets will flush during half-time. That's a massive amount of water running through America's deteriorating water infrastructure. If you think that the Chiefs and Buccaneers are under pressure, imagine the pressure on an aging system that averages 250,000 water main breaks annually. It is a problem under our feet that we must tackle before it's too late.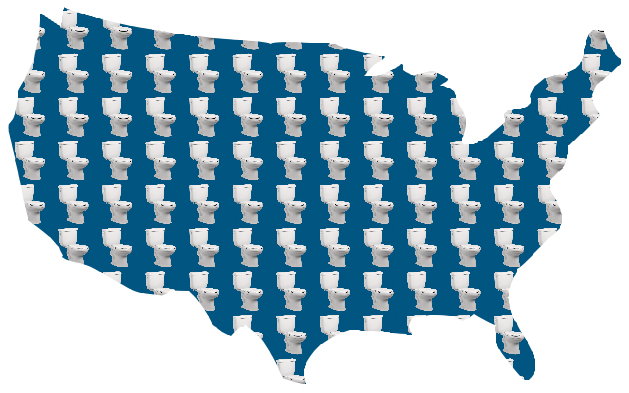 Follow the math, at 2 gallons per flush, then 180,000 gallons of wastewater travel through 13 million miles of public and private sewer lines during a span of 12 to 15 minutes. The pressure of rhythmic toilets flushing across the country is enough to turn the half-time show into a John Sousa-style performance of water mains bursting from California to the Gulf Stream waters. Or so the urban myth would have you believe.
For decades, it's been rumored that simultaneously flushing during the half-time show wreaks havoc on water systems. It's a super myth. Let's not forget that we have trained wastewater professionals who plan for peak usage times like every morning from 6 to 8 am.
For accuracy's sake, there's only been one case of a water main break during the Big Game in 1984. Salt Lake City is unfairly hyped as proof that synchronistic toilet flushing can detonate a water main. City officials confirmed that breaks were instead due to their neglected system. The fact that a failure occurred on game day was a bewitching coincidence.
It's also an inconvenient one. Fans don't appreciate the lack of running water to rinse veggies for replenishing the kid's snack tray or when additional ice is needed for adult beverages. This is a heavy-handed image to draw because there is an urgency to address our aging infrastructure. It may not be sexy to think about – but it's necessary.
Investing in our nation's water infrastructure is an investment in America's quality of life and the safety and security from any unwanted interruption on game day. It's also an investment in our health. Access to running water for handwashing has been essential to fighting COVID-19. There are also sustainability benefits. Replacing deteriorating and leaking pipes reduces water loss and sewer spills.
Did you know that if investments in the current state of our water systems increased, wages would rise and disposable income would increase? The American Society of Civil Engineers report we could create 800,000 new jobs and household disposable income would rise by more than $2,000 in less than 20 years by closing America's infrastructure investment gap.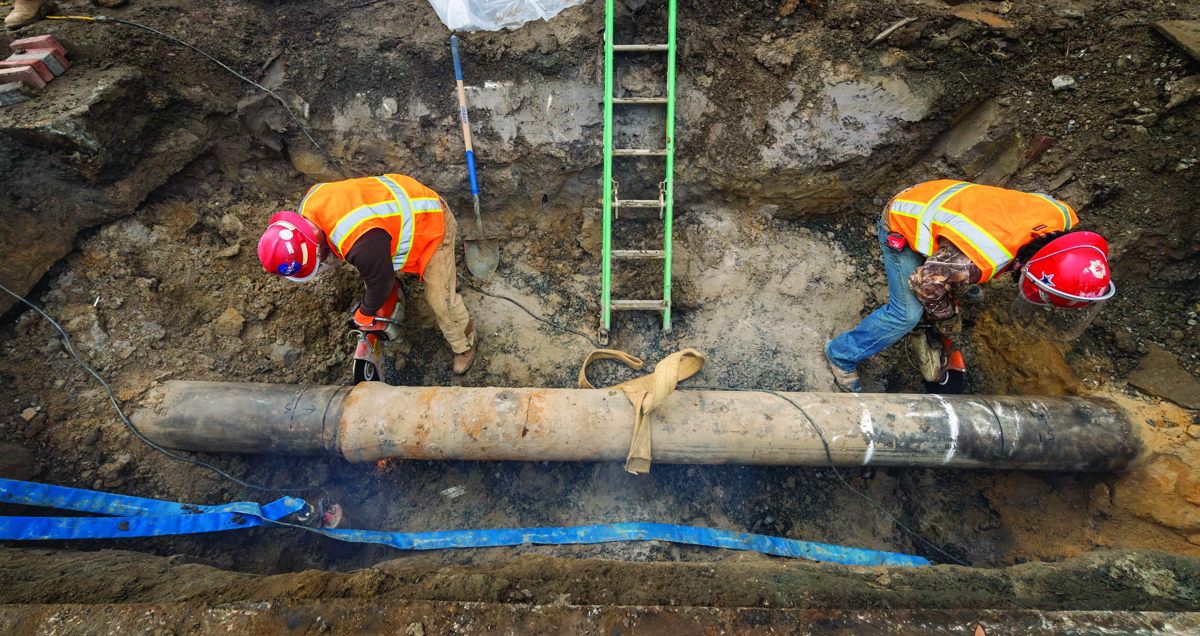 Unfortunately, it is a massive, overwhelming problem. It can be so vast - and at times paralyzing - that any improvements are unintentionally postponed.
Updating to a connected meter is the most astute place to begin rebuilding our infrastructure. As an essential part of the system, meters measure household water consumption. Utilities with a smart meter system report increased yearly savings through early leakage detection and reduced energy consumption. Cost-benefit analysis shows that utilities with smart meters eventually recover the initial expense.
Public support is vital. Connected meters provide customers direct access to the system, making it personal. From a smart device, customers get access to timely consumption information, automated leak alerts and budgeting tools to inform usage decisions and improve water stewardship.
For example, the City of Ravenna, Ohio, in recent bill inserts announced to residents the City's $2.2M smart water meter project and, thus, their commitment to and investment in their future increased living standards. It is exciting to see a community come together to fulfill Ravenna's vision to digitally transform their water system and rebuild their infrastructure while also reducing water loss.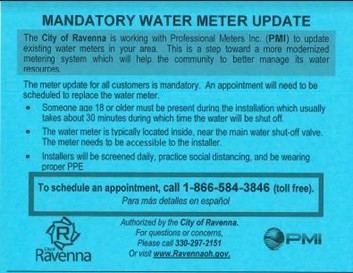 The City of Ravenna is early in its implementation. Their future looks bright. The City of Ravenna is early in its implementation. Mike Reynolds, Utility Billing and Meter Supervisor for the City of Ravenna said, "The city looked to digitally transform our water system and prepare it not only for the challenges of tomorrow but deliver immediate world-class customer service to our citizens. We chose Ferguson Waterworks, a proven value-added vendor partner to the City with a great record of accomplishment. We believe that Master Meter's smart water technology is the ideal solution to meet our goals." The project begins February 2021 and is scheduled to be complete by late summer 2021.
Together, the City of Ravenna, Ferguson and Master Meter are providing residents with a nationally recognized system. Additionally, residents will have access to the My Water Advisor™ Customer Portal to easily self-manage and answer most any water concerns. The City of Ravenna chose the Allegro AMI meter reading system, coupled with Harmony Meter Data Management software. Additionally, the meter of choice was the BLMJ multi-jet meter, a time-honored, gold-standard in measurement technology.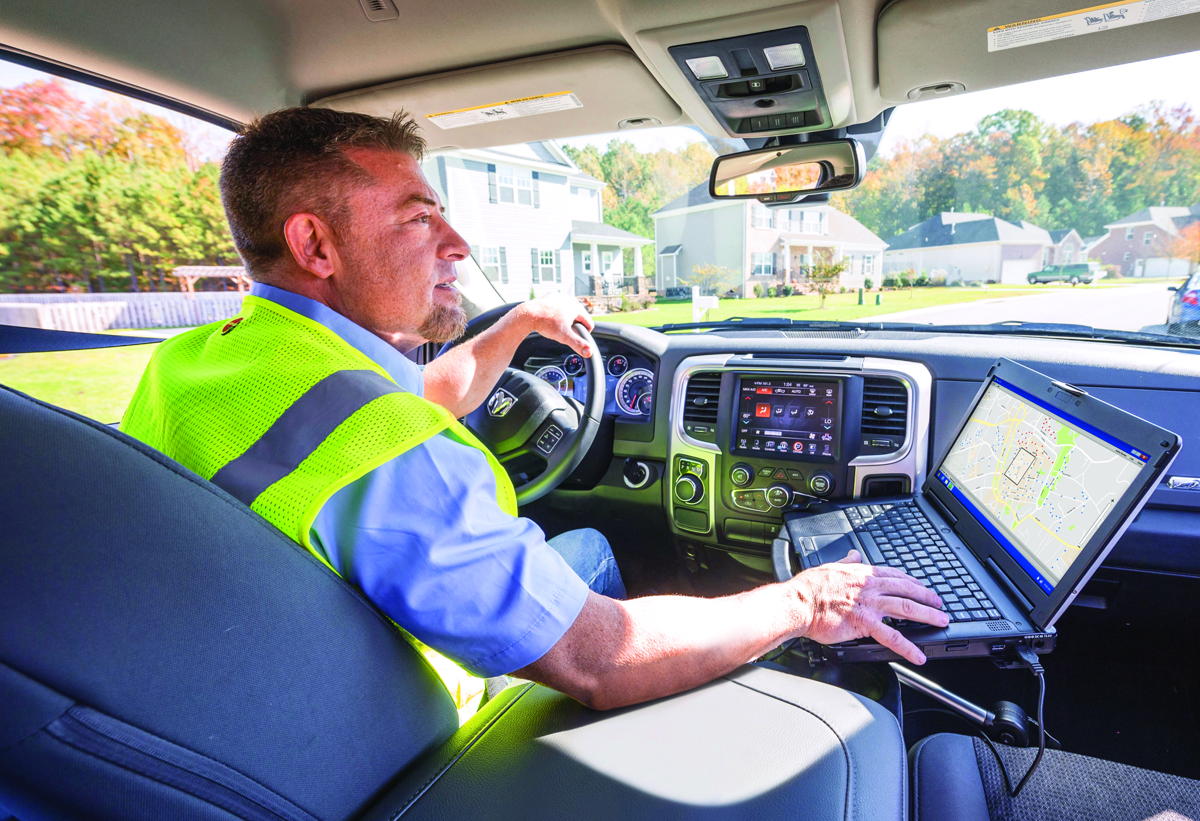 Professional Meters Inc. is the contractor selected to replace the aging water meters throughout the area. Meters will be installed by zone, and residents will be notified via postcard how to schedule a meter replacement at their convenience. Installers will be screened daily, wear PPE, practice social distancing and provide identification. ​ Installing a smart meter infrastructure provides water customers peace of mind and convenient on-demand access to timely consumption information, automated leak alerts and powerful budgeting tools to help manage consumption and improve water stewardship. "We believe that everyone is a water manager, and we put the ability to manage water consumption in our customers' hands. At a time when customers are more tech-savvy and demand greater transparency, our portfolio of smart water technologies and engaging software make this a reality," said Ian MacLeod, Master Meter's Vice President of Marketing.
Brandon Pontious, Business Development Manager for Ferguson Waterworks said, "We encourage any city or utility considering an upgrade in their water infrastructure to begin by asking themselves this one question: 'When was the last time our meters were replaced?' Meters are the perfect place to begin your infrastructure investment journey. By giving people the hands-on ability to see and make smart decisions about their water consumption, they understand why investing in infrastructure if necessary." ​
Now, customers have a window into why investing in infrastructure improvements – like voting "yes" to a water infrastructure improvement bond – is necessary. Smart technology empowers and improves everyone's relationship with water. Now there's no more late-night worrying that a lackluster half-time show will be what flushes game day down the drain.